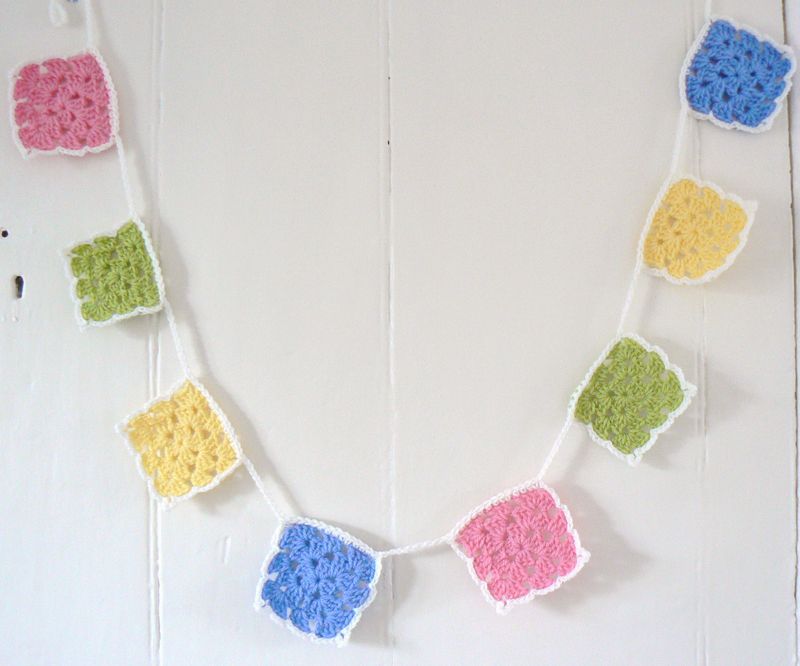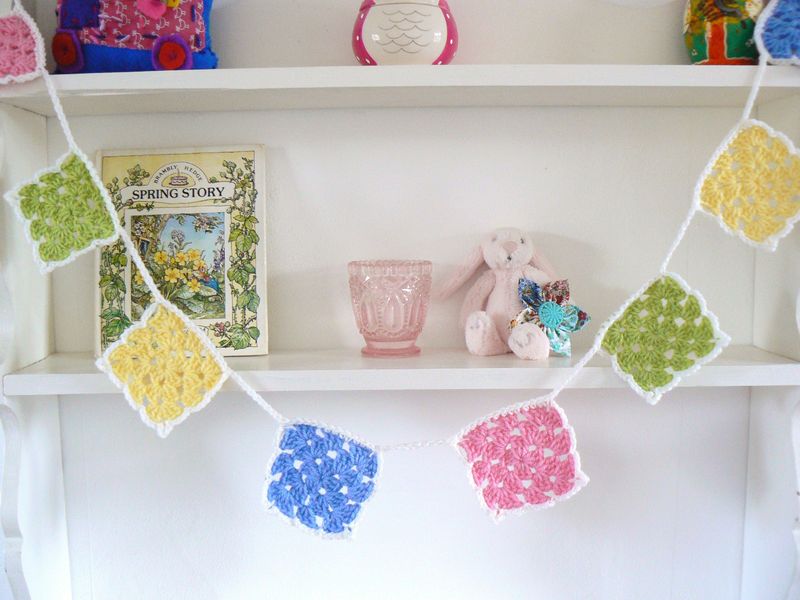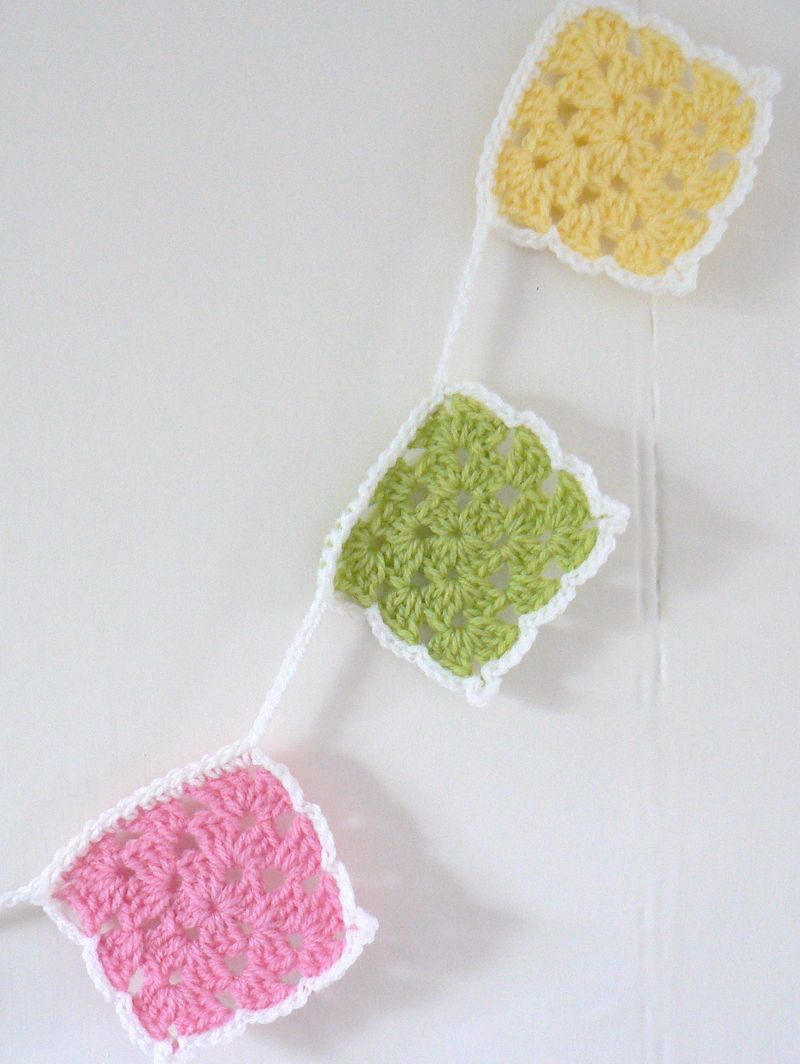 I can see by my choice of crochet projects that my thoughts are turning to Spring.  And indeed it is March so it is officially Spring!  Although there was a brief moment of snow this morning as I ran out to get some milk.  
These little crocheted bunting flags are making me very happy.  The colours, the simplicity of it all - what more could you want?
They consist of three rounds of your basic granny square and then edged with a chain stitch border and a couple of loops in the corners.  All strung together with a bit more crochet - although I am tempted to try a bit of ribbon here as an alternative.  
I seem to be making lots of bunting lately and I think it has taken over my tea cosy obsession.  Maybe tea cosies are a winter project and bunting is for spring?  I did see a nice tea cosy on 'Call the Midwife' last night (which I have to say was deeply traumatic - I thought Sunday night drama was meant to be nice and cosy and gentle not a whole hour of me saying "Oh my God!").
Anyway more bunting pictures to come...