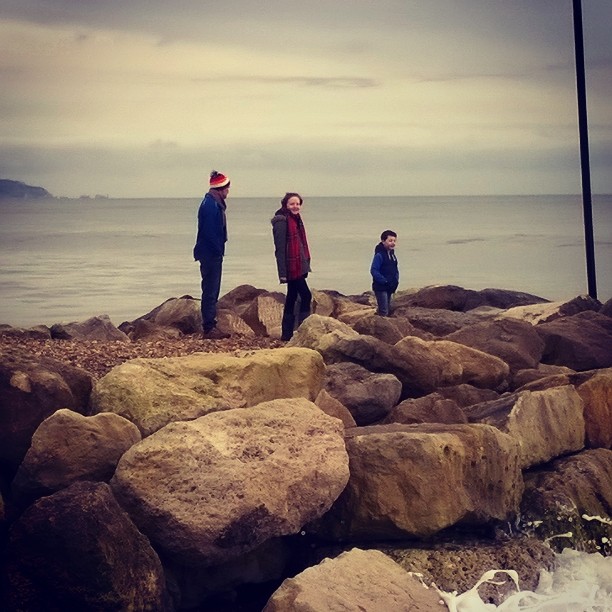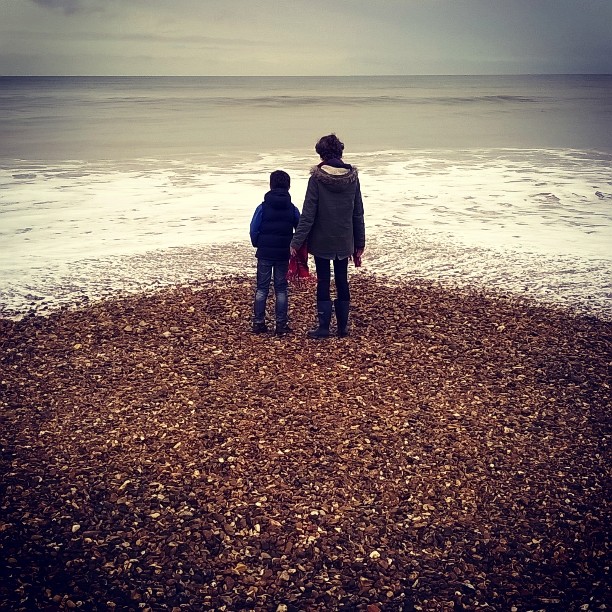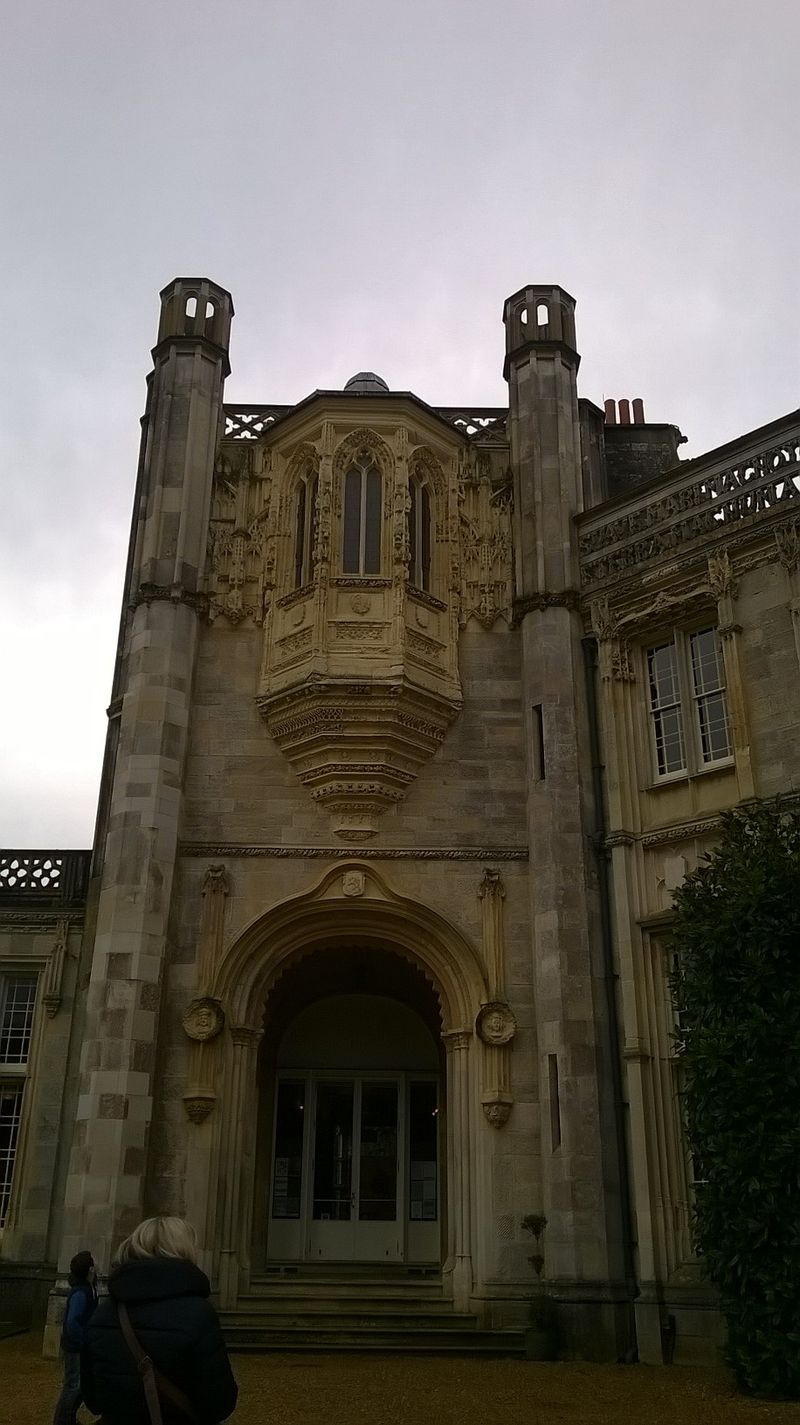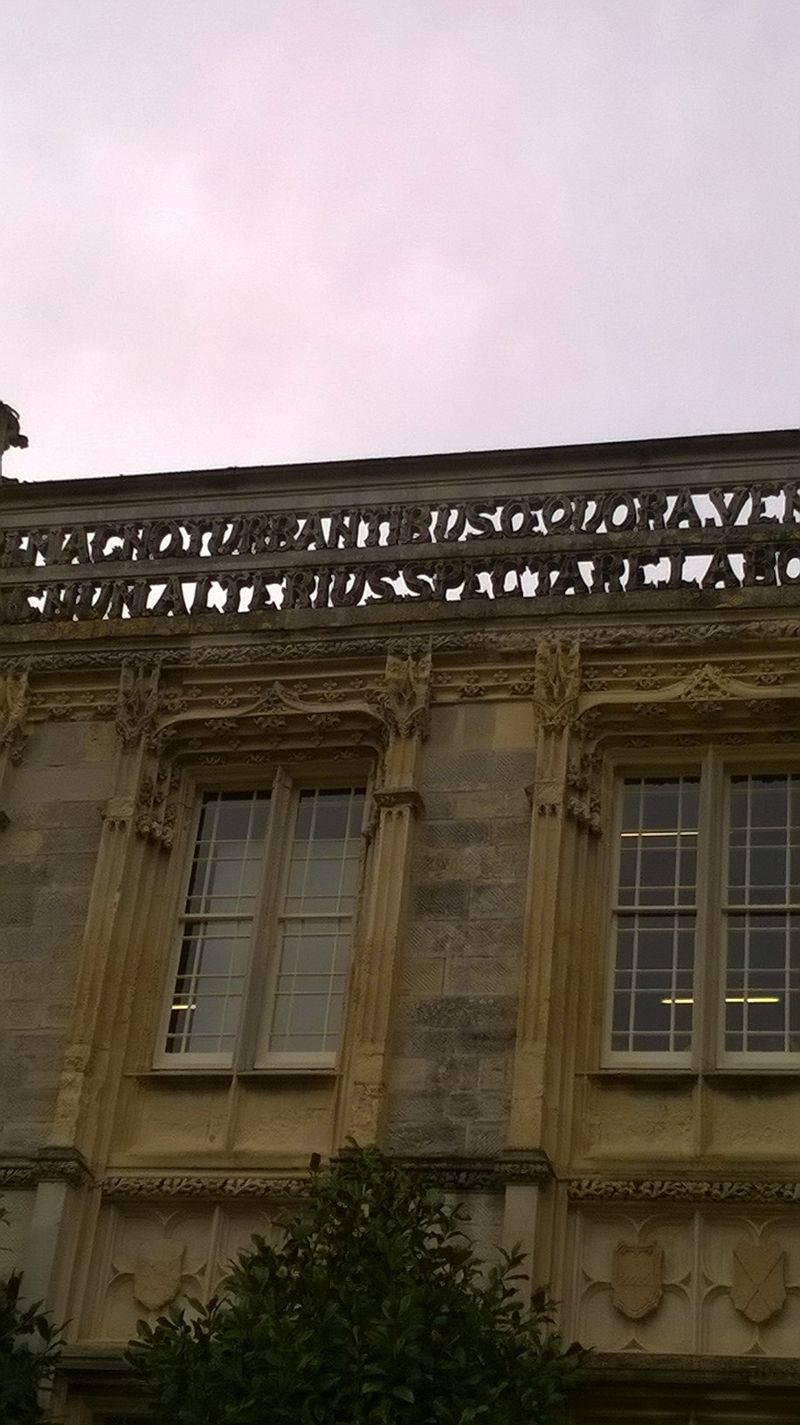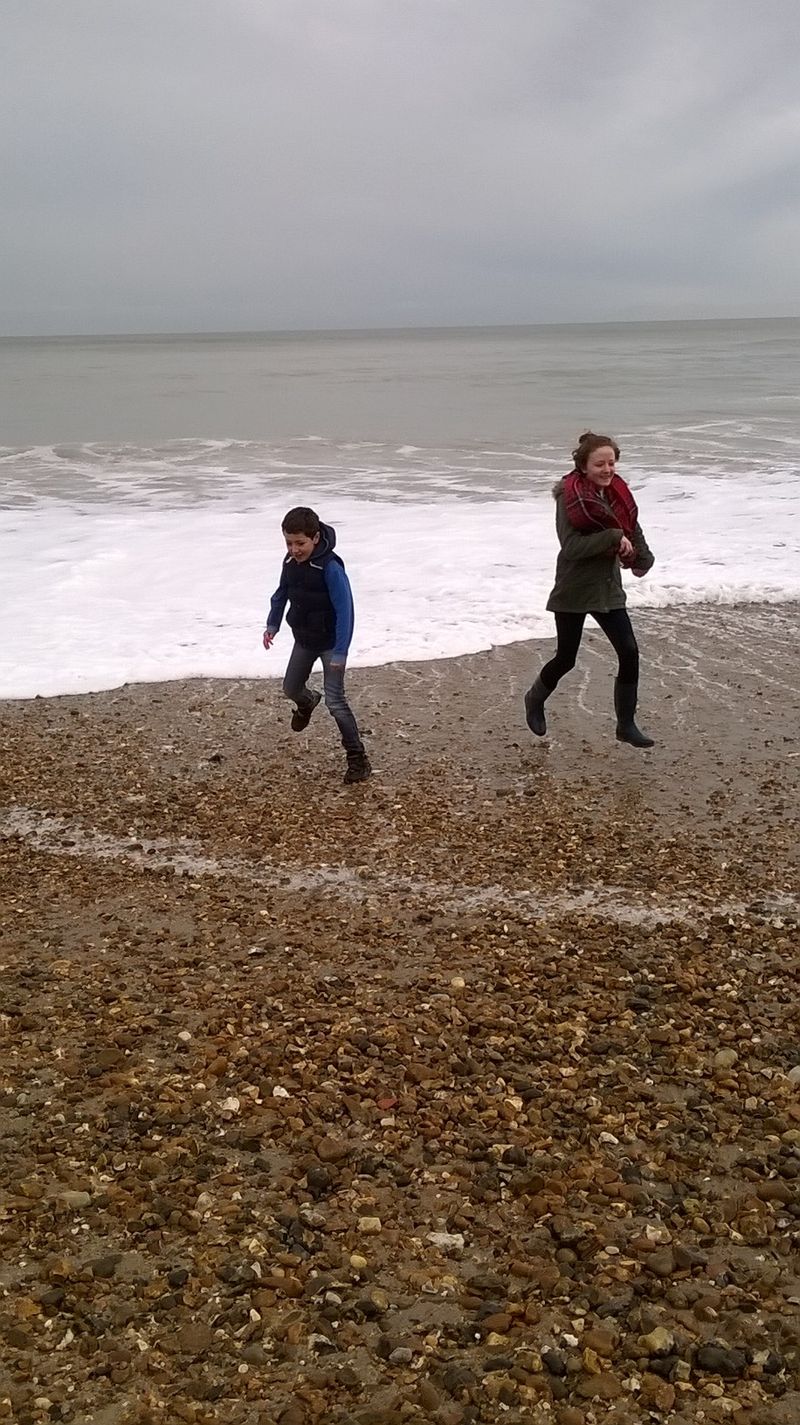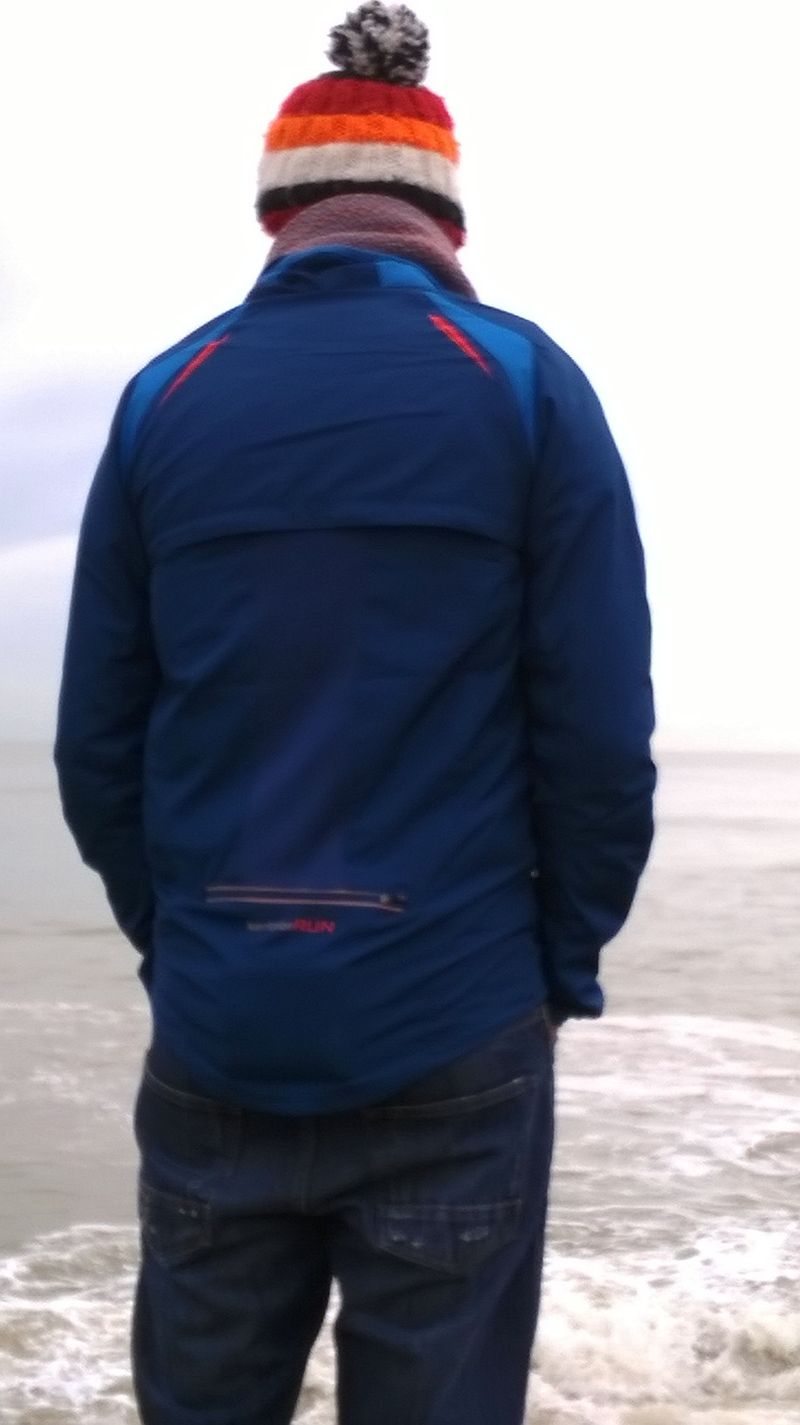 We went to visit Highcliffe Castle at the weekend.  There wasn't a lot to see inside the castle particularly as they were filming "Don't Tell The Bride" there at the time.  But it was interesting non the less and so good to get out and about.
You can easily walk down to the beach there and the sea was quite dramatic.  Very quickly there were wet feet.  Not too long ago that would have been disastrous for everyone and would have signaled the end of the day I'm sure.  But now they just get on with it and were still up for going into Bournemouth afterwards for some Ben & Jerry's and a go on the Tuppenny Drops in the Arcade on Bournemouth Pier.
These long winter days still feel as though they are upon us although yes there are signs of Spring all around now it cannot come quickly enough.  Today I am full of cold and my wisdom tooth is coming through just to add insult to injury!  I feel cold and shivery and wish I was in Barbados.  I think a cup of tea and a hot water bottle might have to suffice.