So there I was the other day, just sat there having my daily cry when there was a knock at the door - of course!  I hurriedly wiped away my tears - although it still looked as though some awful thing had befallen me - and answered the door.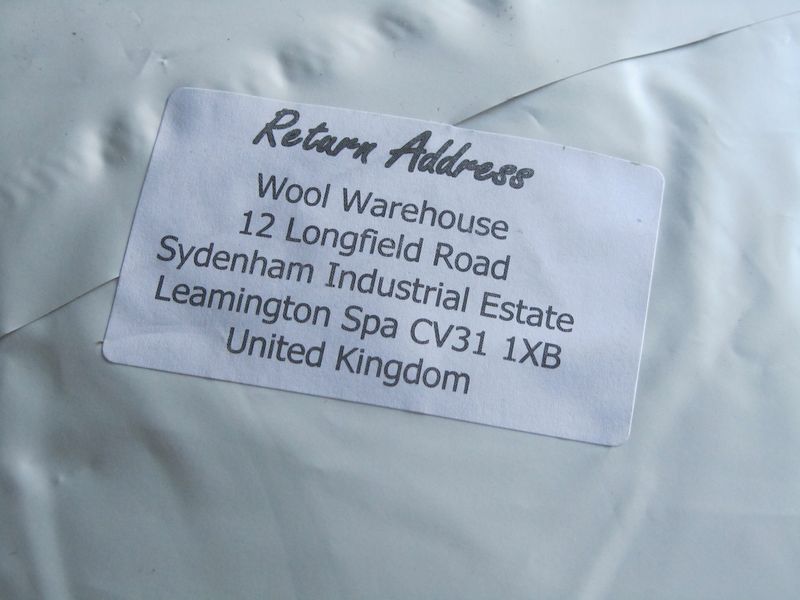 And there it was.  The parcel I had been waiting for.  
I had ordered it at the very last minute on New Years Eve just before their special offer expired.  I mean I had been coveting it for weeks but for some reason I just had to eek it out until the final minutes of expiry.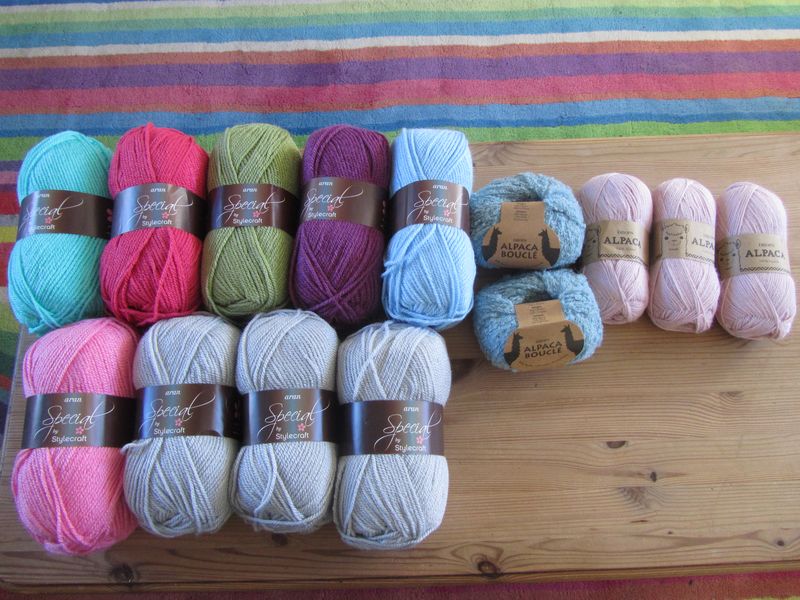 I was NOT disappointed!  I haven't ordered wool online before because I do like to see what I'm getting - I like to touch it see it in the flesh and I just love all that wool stacked up in a wool shop.  I love it as much as I love haberdashery.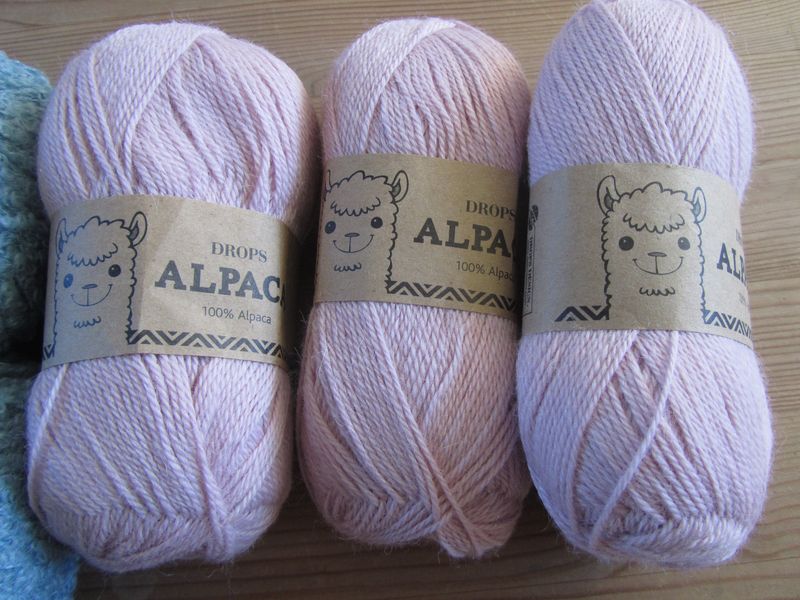 This was the main reason for the order.  The Drops Alpaca was on offer and a friend of mine had received the most beautiful Alpaca scarf for Christmas and this got me thinking that maybe I should make myself one.  I haven't settled on a pattern yet and I've no idea if this is enough but I loved the colour and was excited to see it in the flesh.  Plus who could resist that happy Alpaca on the wrapper?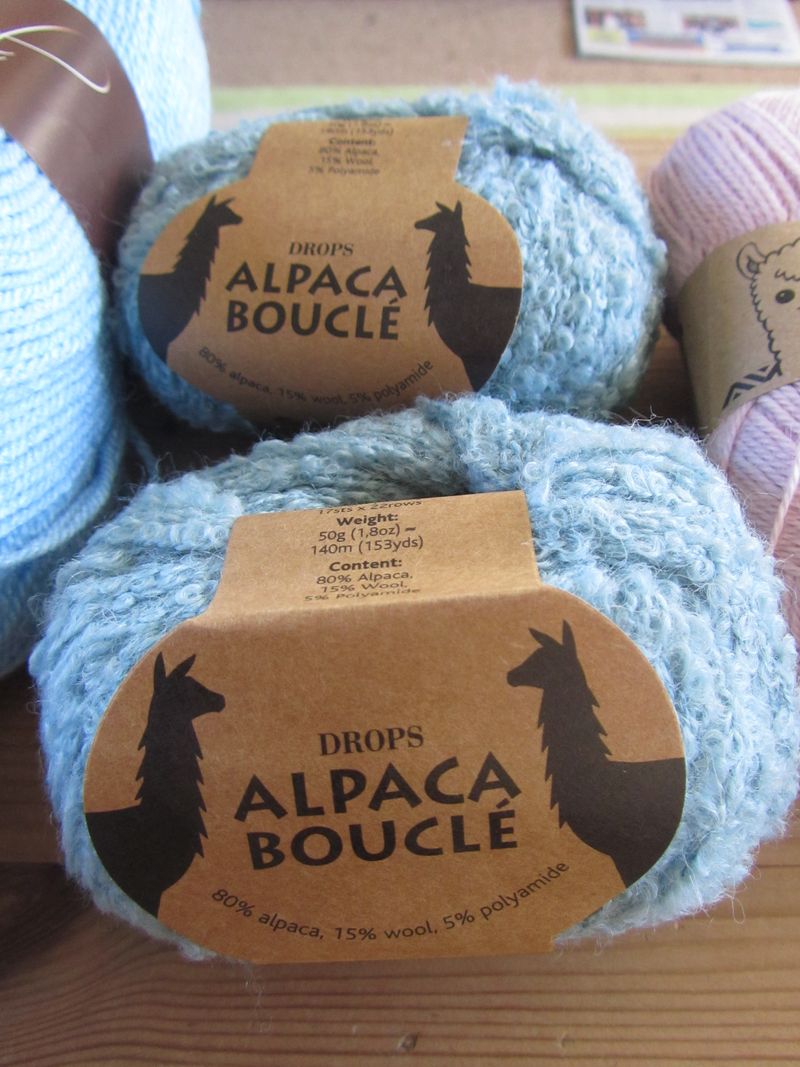 I also bought this - just as a random purchase really and to avoid having to pay postage I thought I may as well spend it on some yarn.  I have absolutely no ideas for this yet but again I love the colour and the feel and I'm glad I was a bit adventurous.  Any ideas for what to make with this?
The rest of the order is some Stylecraft Aran to make a shawl with but more on that another time.
All of this excitement had taken my mind off my daily cry.  I love that - one minute you are sitting alone quietly sobbing and the next you have your own wool shop laid out before you.  To  top it all, when I turned around this was happening in the corner...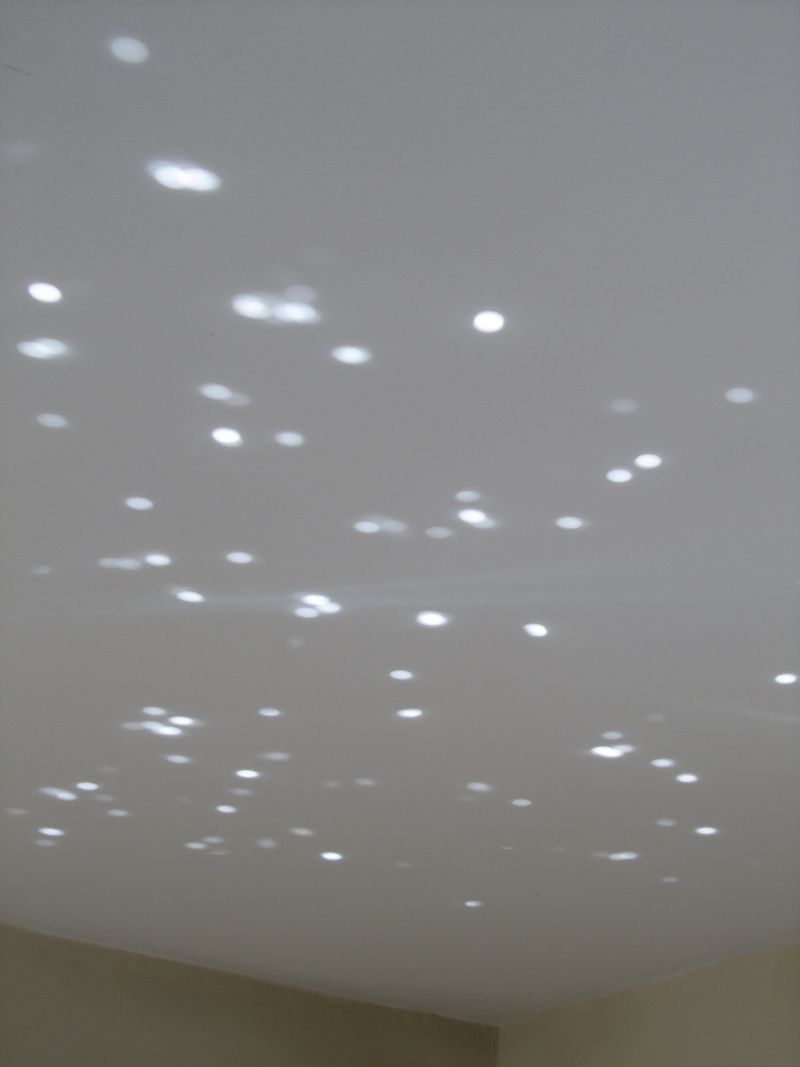 Sparkles!
Meanwhile in Ron's world...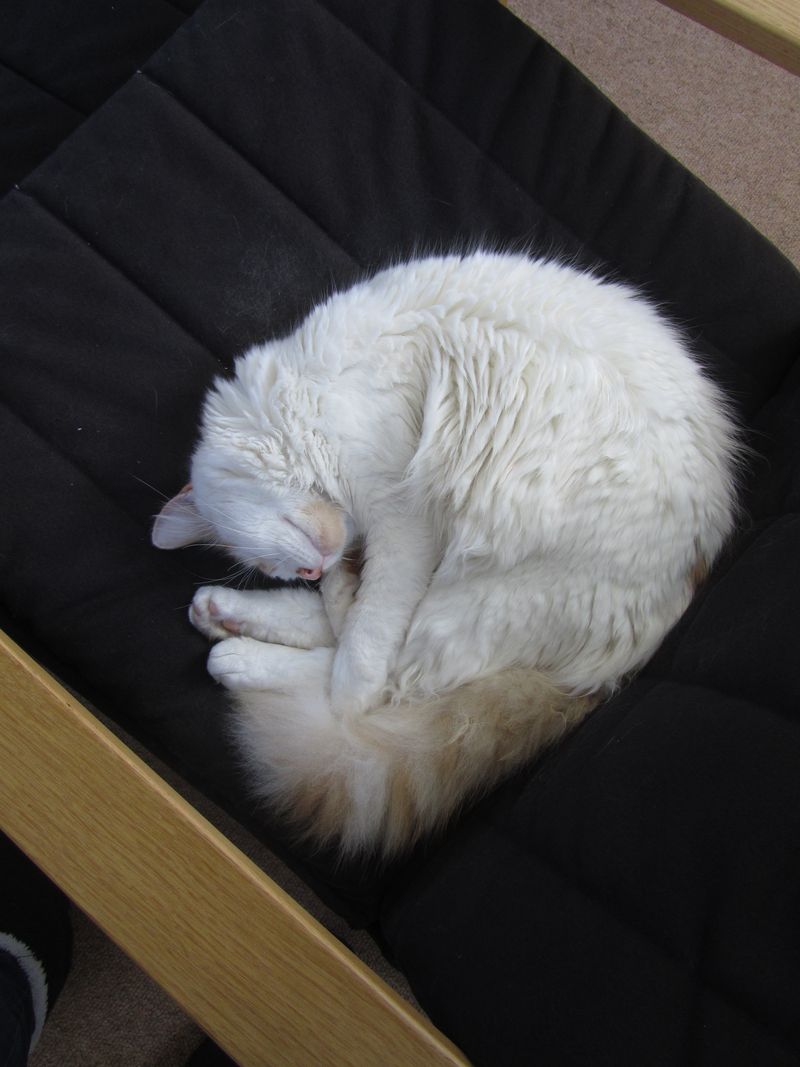 nothing much had changed.