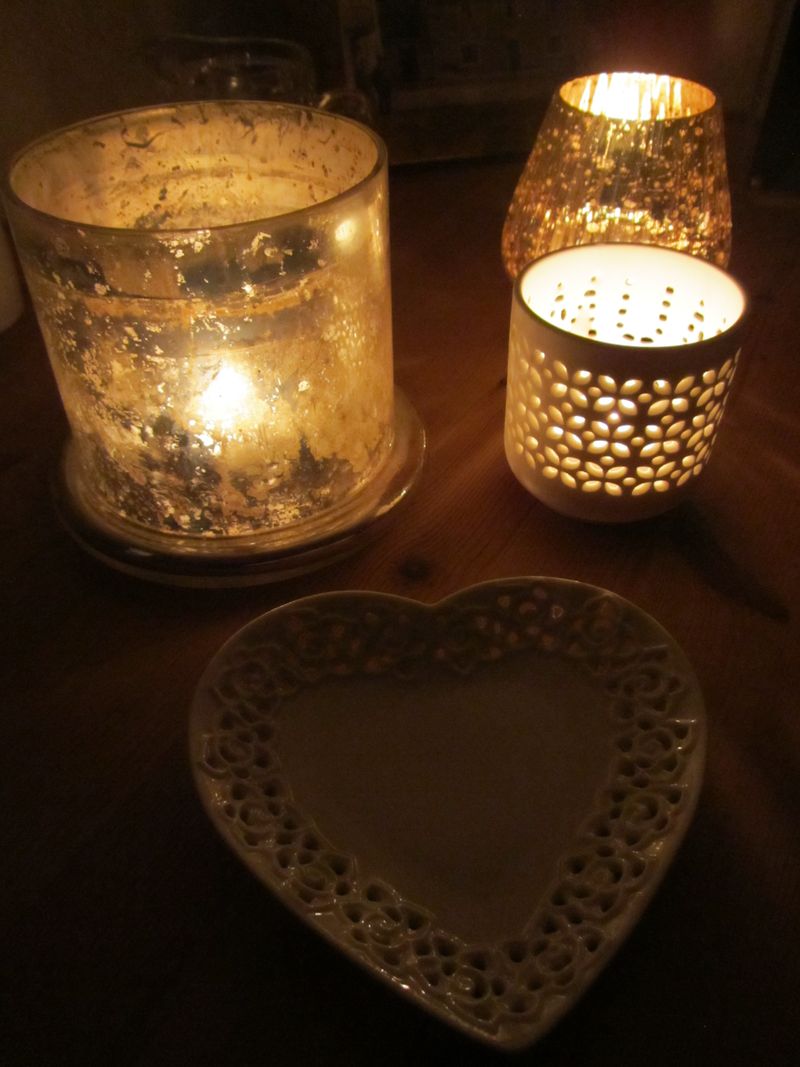 Christmas was wonderful.  So calm, so relaxed.  It was the best one I can ever remember.  It was just the four of us for most of it but lovely friends dropped by along the way and shared a meal and a glass of wine.  
Christmas Eve is always my favorite and this year we went to the Christingle service at the local Church. We had dropped by in the morning to help make the Christingles - all 120 of them!  It was a lovely morning, everyone finding their place in the production line without any amount of organising and the job was done in no time.  There was coffee and biscuits and all the left over sweets you could eat.  
We returned at 4pm for the service which was very beautiful.   All the lights in the Church were turned off as we lit the Christingles and sang Away in a Manger - it always makes me cry.  We finished with the very jolly 'We Wish You a Merry Christmas' and we were on our way.  It was just getting dark as we left the Church and the streets of our town were all sparkly with Christmas lights.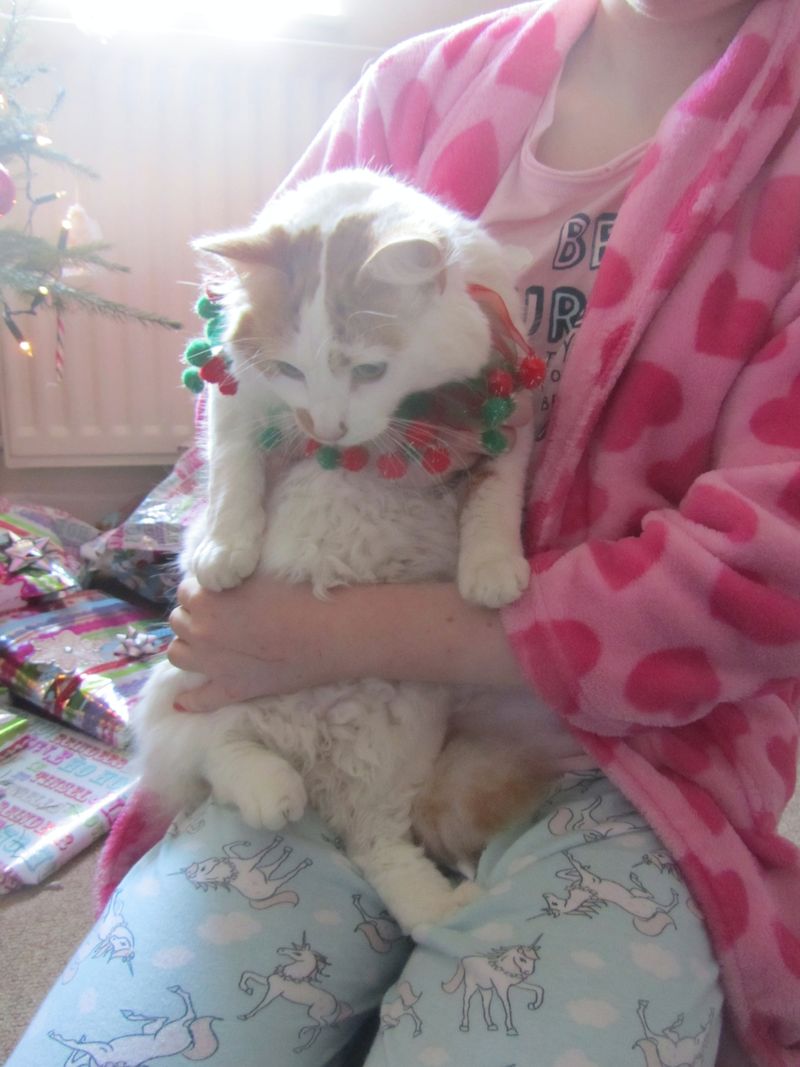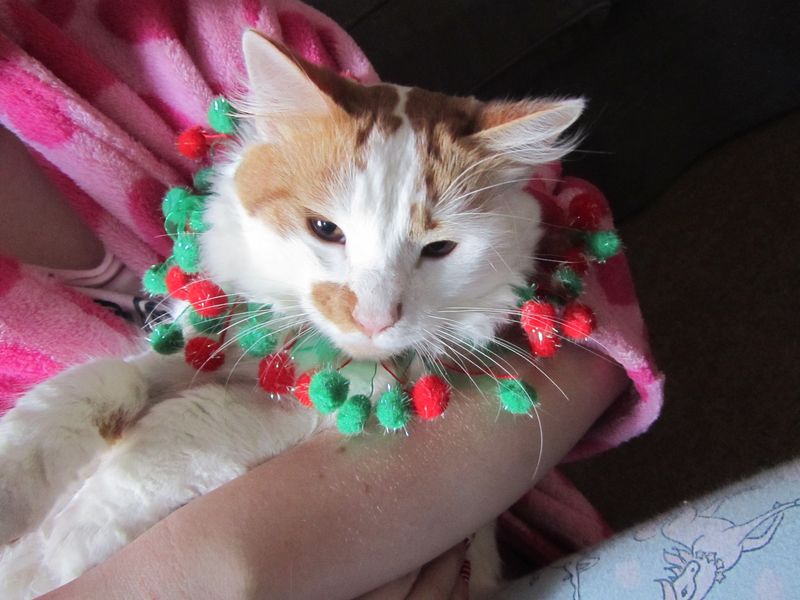 Christmas morning was joyful and laid back.  Presents were opened at leisure with cups of tea and warm pastries.  Ron here did not enjoy his Christmas collar and it had to be removed shortly after this was taken!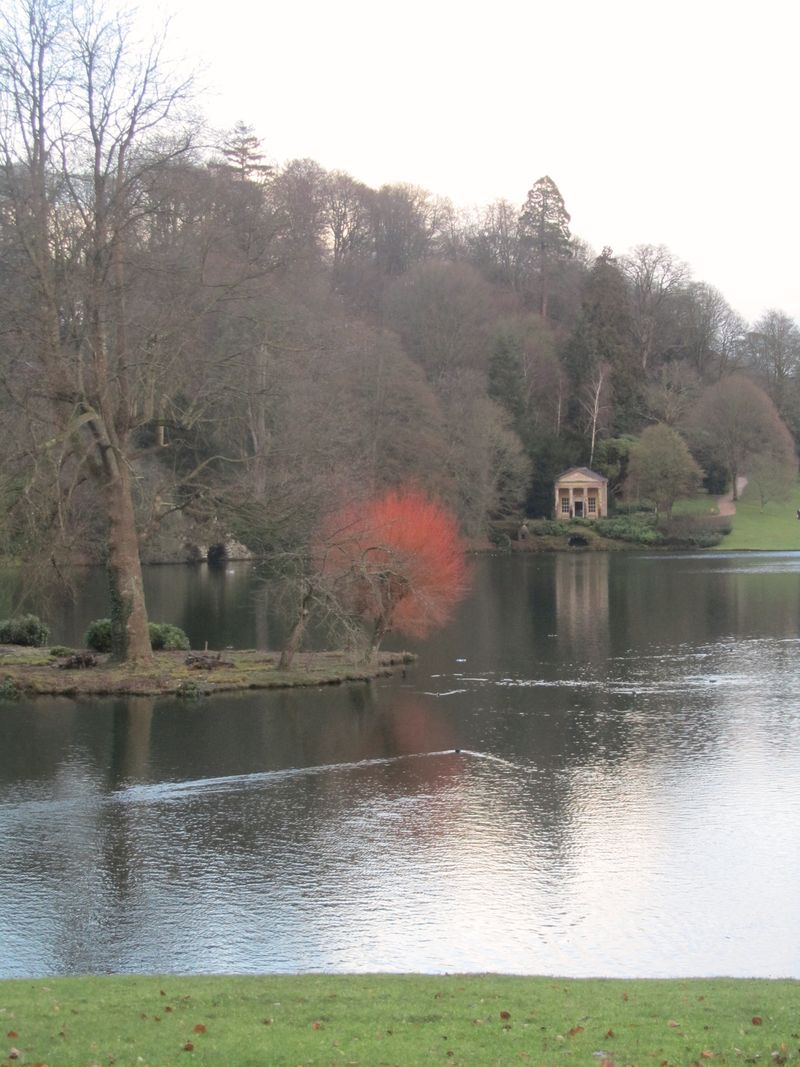 We eventually ventured out some time after Boxing Day to Stourhead for a bracing walk.  It was freezing and a bit wet but we stopped for a warm by the fire and some mulled wine, hot chocolate and a four finger Kit Kat and were soon restored.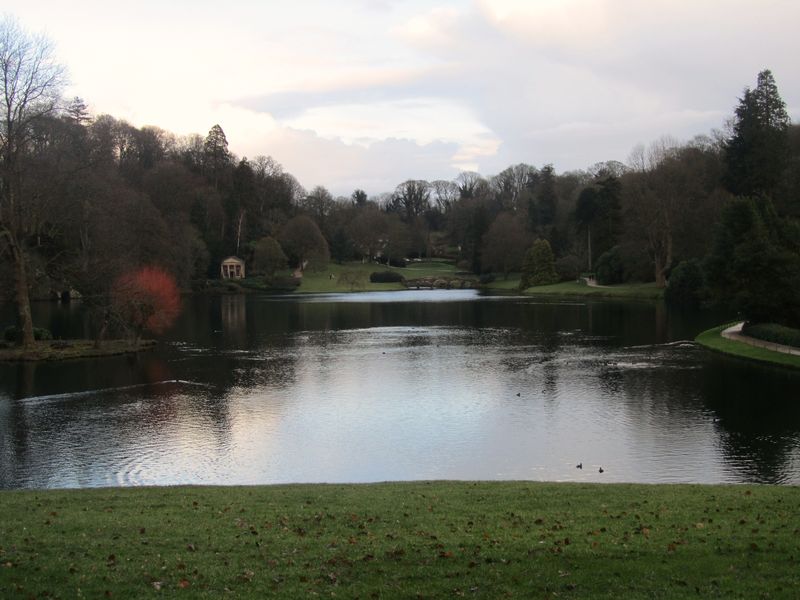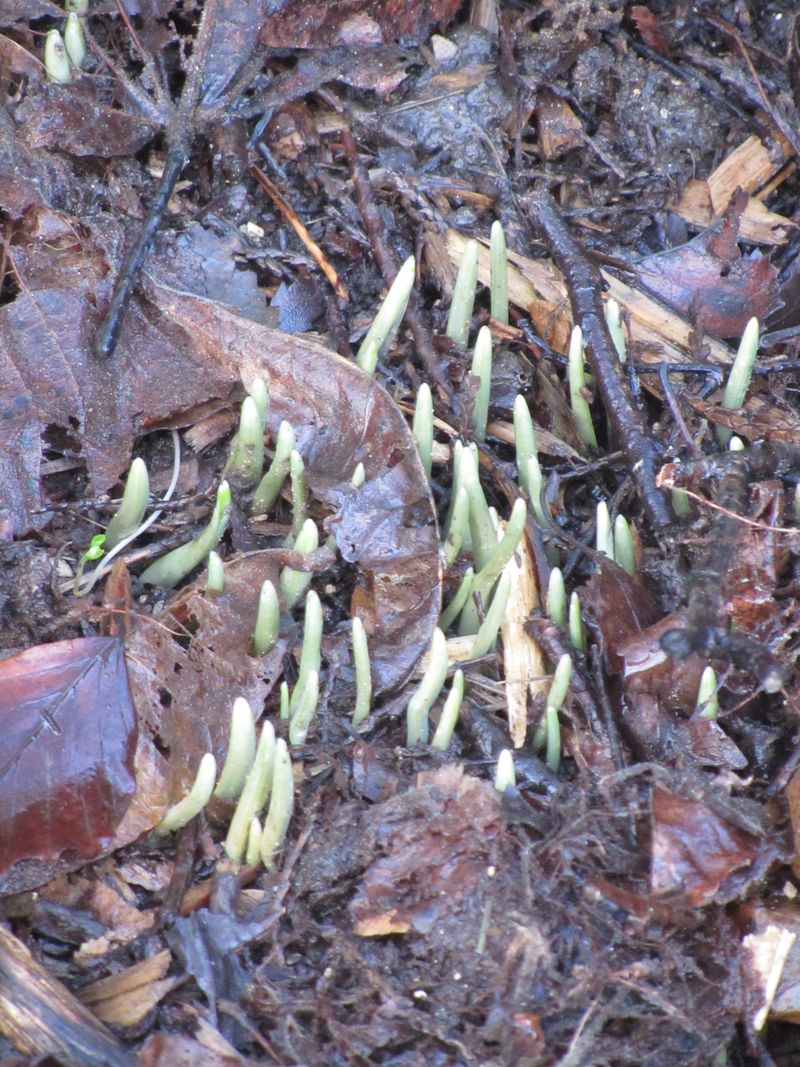 There were signs of Snowdrops along the way.  The promise of something green and new - an unknown adventure ahead for all of us.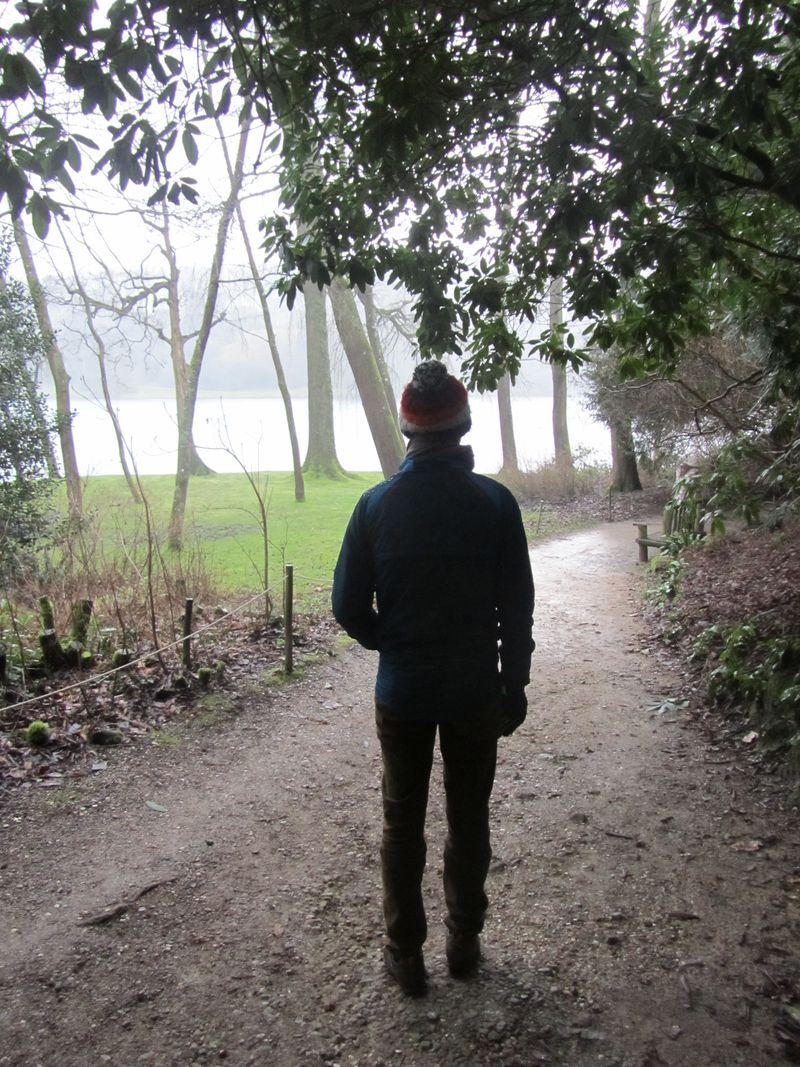 We often don't end the year in the same way that we began and we can never foresee what the year ahead will hold.  Each year leaves its mark in some way, sometimes felt deeply, other times barely noticed, but all together they add up to a whole lifetime.
So many hopes and dreams are conjured up for today and tomorrow as we put one year to bed and meet the next with great expectation.  I wish you all a Happy New Year.