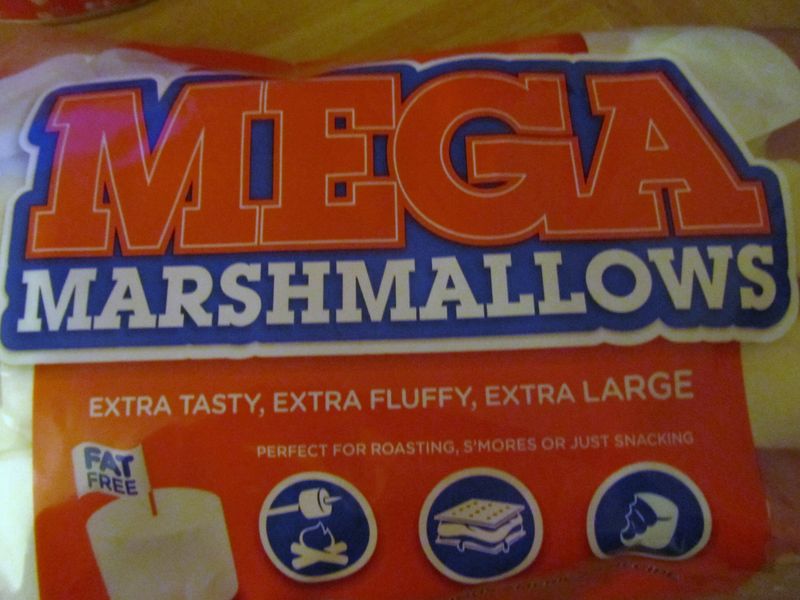 We have discovered the Mega Marshmallow!...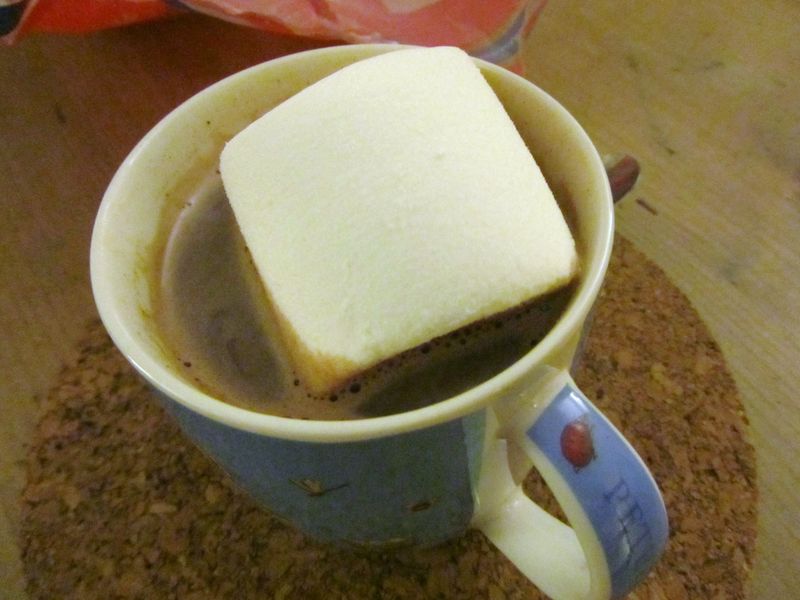 They are in the 'American' section of Tescos (and probably other shops!) along with other things such as Lucky Charms cereal which I think is banned in the UK on health grounds.  Still, we bought some of them as well!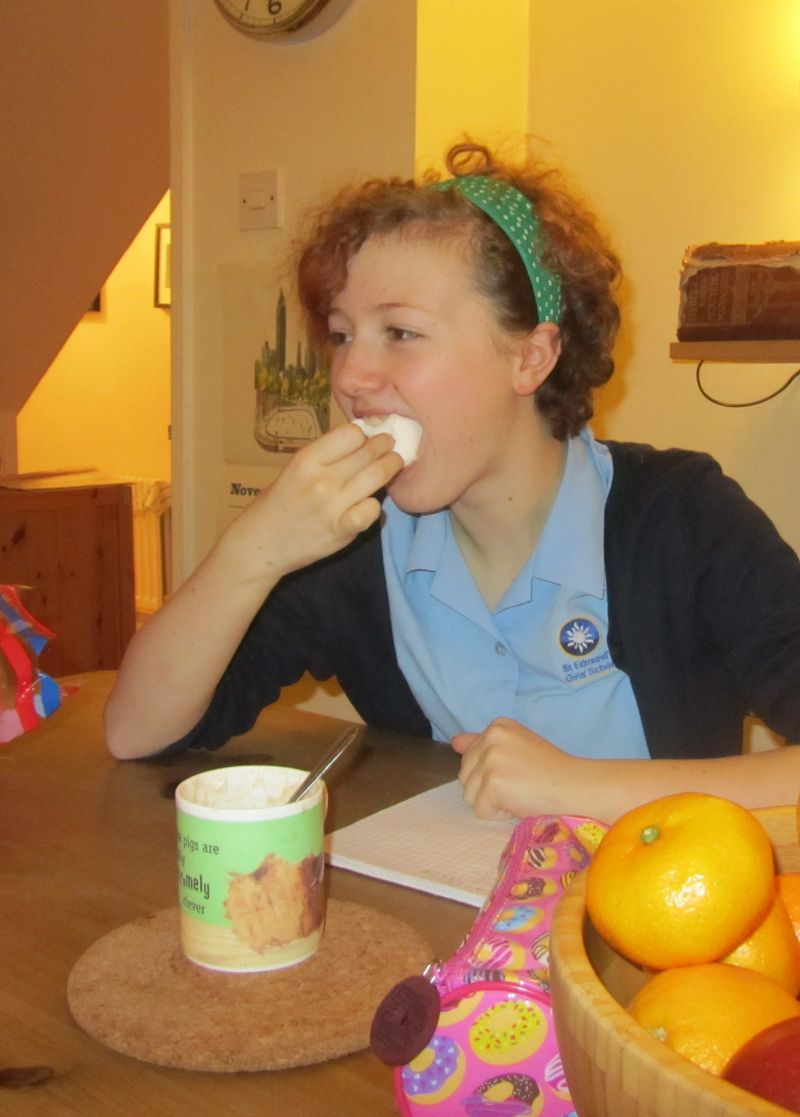 Of course you can't have a bag of Mega Marshmallows and not play "Chubby Bunny"...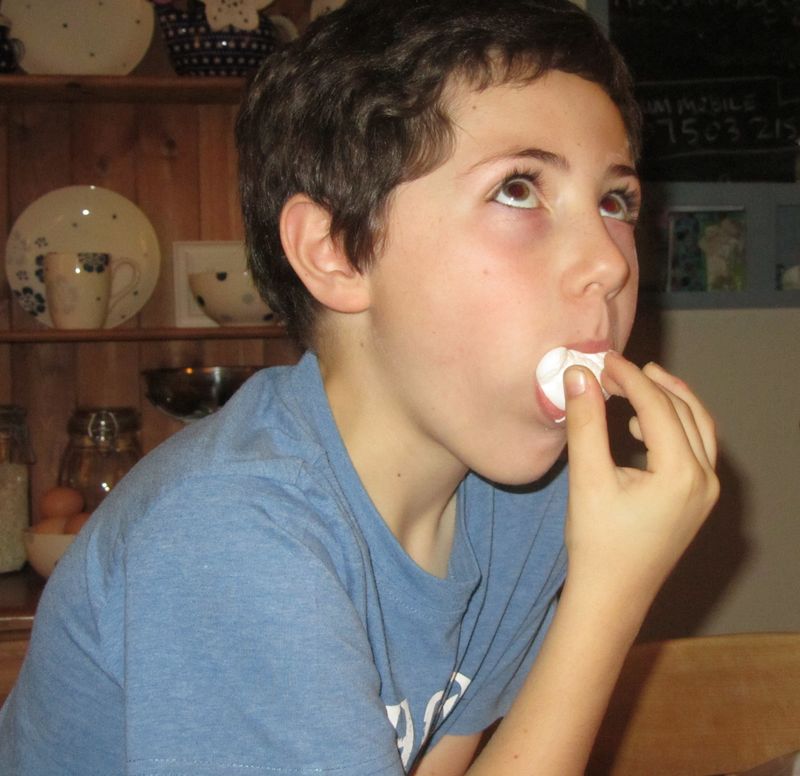 They only just managed to get one in there!
Marshmallows in a glass jar - oooh that makes me happy!