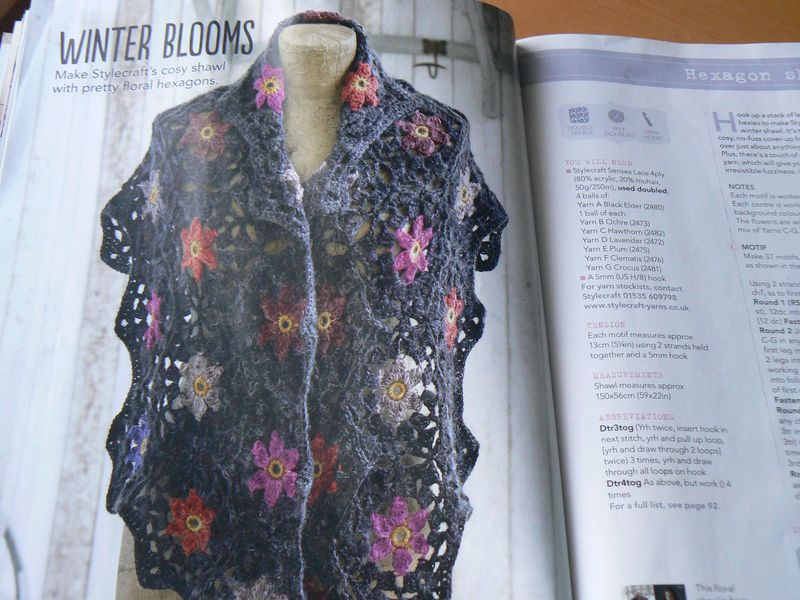 I have been making this shawl for the last few weeks.  It is in Simply Crochet Magazine No 26.  I had wanted it in time for the cold weather and I have just made it - it was so cold last night!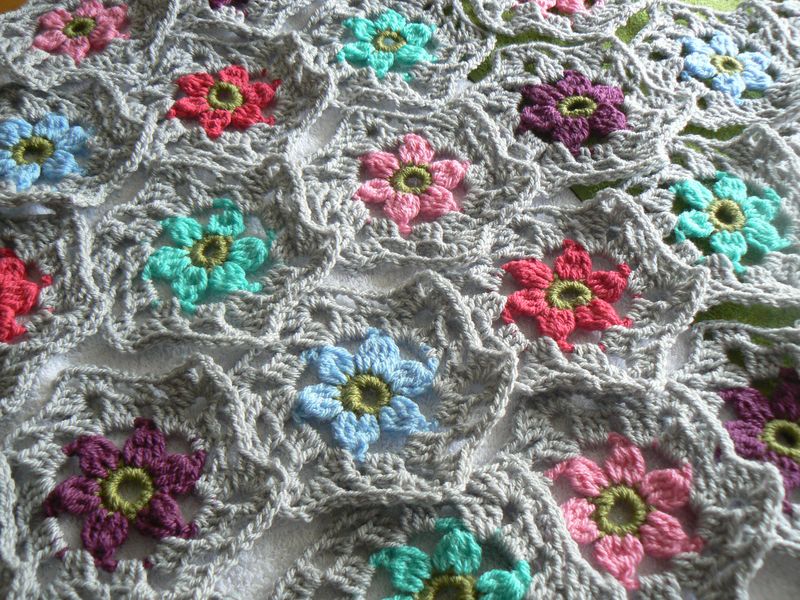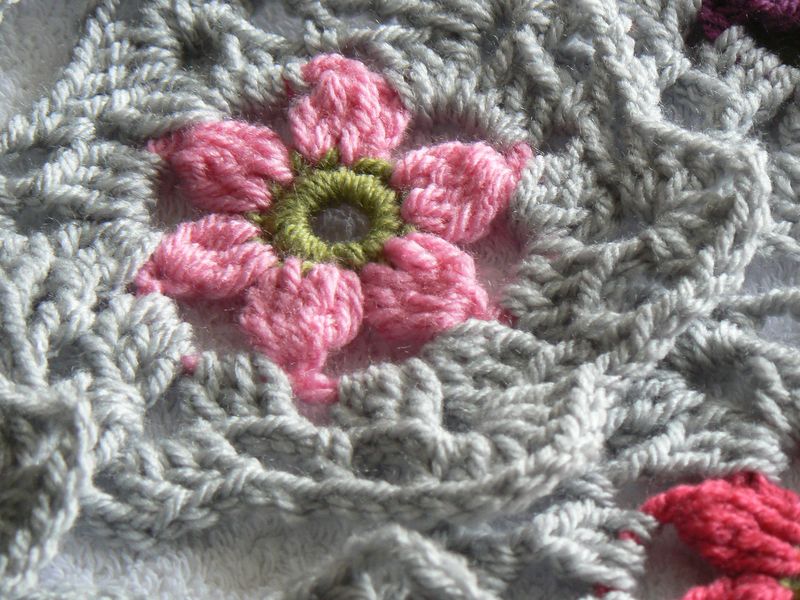 Of course I didn't make it quite the same as they did.  They advised to join the hexagons as you went along but I am not keen on that method and I found it left a messy join so I decided to make them individually and join them at the end.  So I laid them all out and took time to arrange them beautifully ready for the joining.  But then...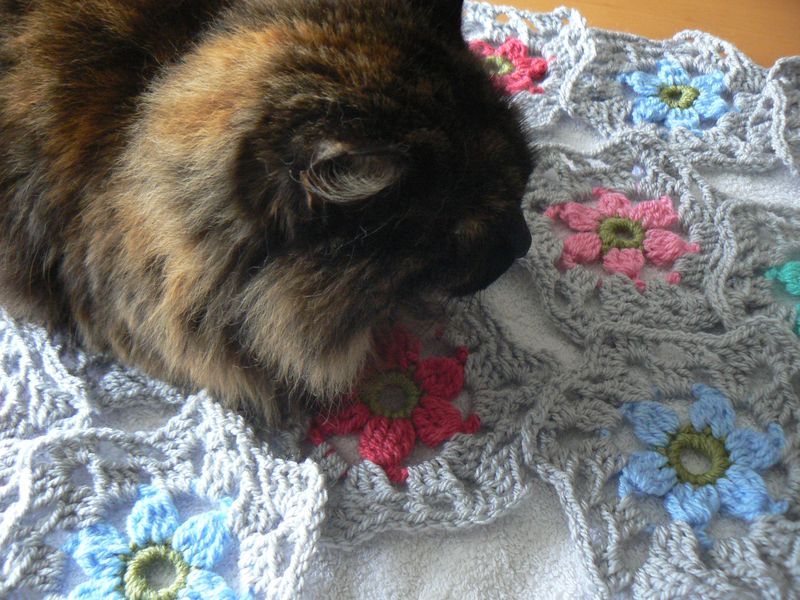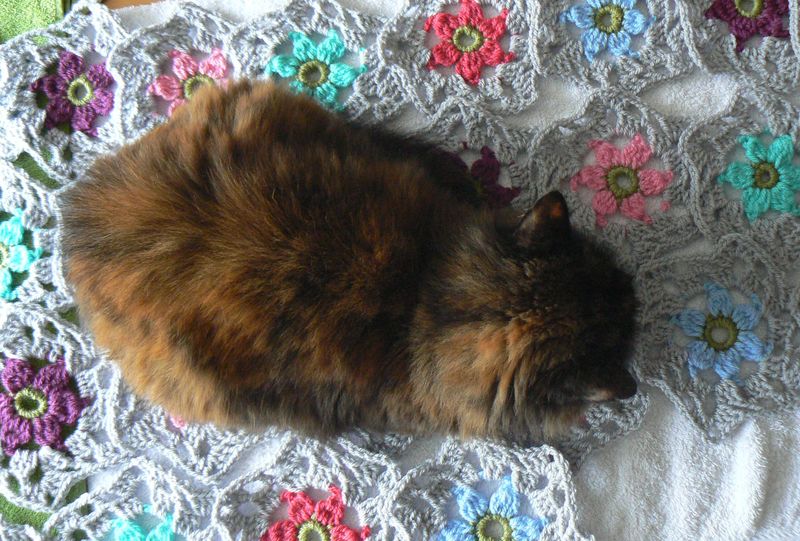 I turned my back for 2 minutes and when I came back there was Maude.  Why do they always sit on your projects?  There's a whole house to be sitting around in.  Sofas, chairs, blankets, dark corners, airing cupboards, you name it - we have options here.  But no.  Bang in the middle of it too! I decided to remain calm and carried on...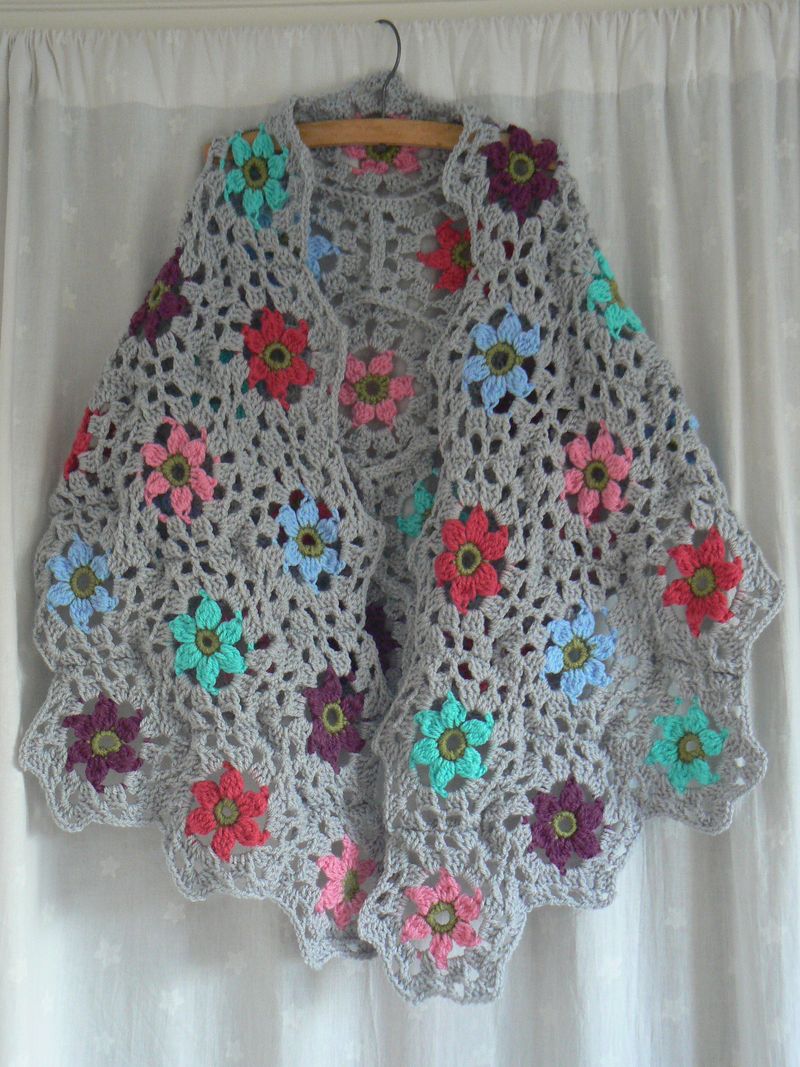 I was glad I did because I am really pleased with it.  I am particularly pleased with the colours which are different to the pattern suggestion.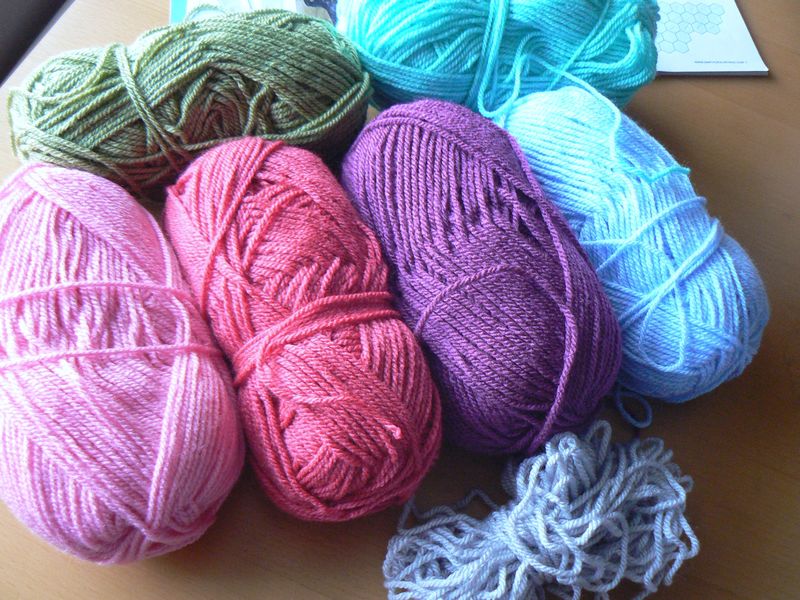 The pattern suggests Sylecraft Senses Lace which is a 4ply and then you were to double it up and use a 5mm hook.  I decided to keep things simple and went for the Stylecraft Special Aran which does not need doubling up and uses a 5mm hook.
For the main hexagon colour I chose Silver - 3 balls - as you can see that is all I have left of it after joining etc so it was a good use of the yarn.  Then Meadow (green) for the centre of each flower.  The flower colours I chose were: Cloud Blue, Aspen, Plum, Pomegranate and Fondant.  I hadn't seen the colours in the flesh and just ordered them online but I wasn't disappointed and I think they work really well together.
I am not one of life's great finishers so to complete this leaves me with a great feeling of satisfaction - and hopefully warmth!  I shall wear it in bed like a little old lady, reading my book with a cup of tea!