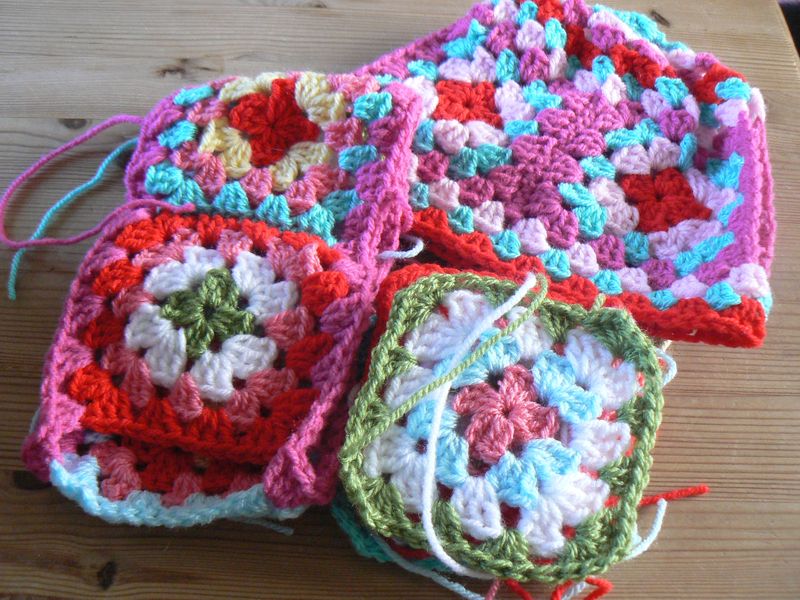 I thought I would take a look at my current wips.  There aren't as many as I thought.  I think it's because the other million and a half are still in my head! This (above) is some teacosies which I am still enjoying making.  Ahh the colours - the joy, the possibilities!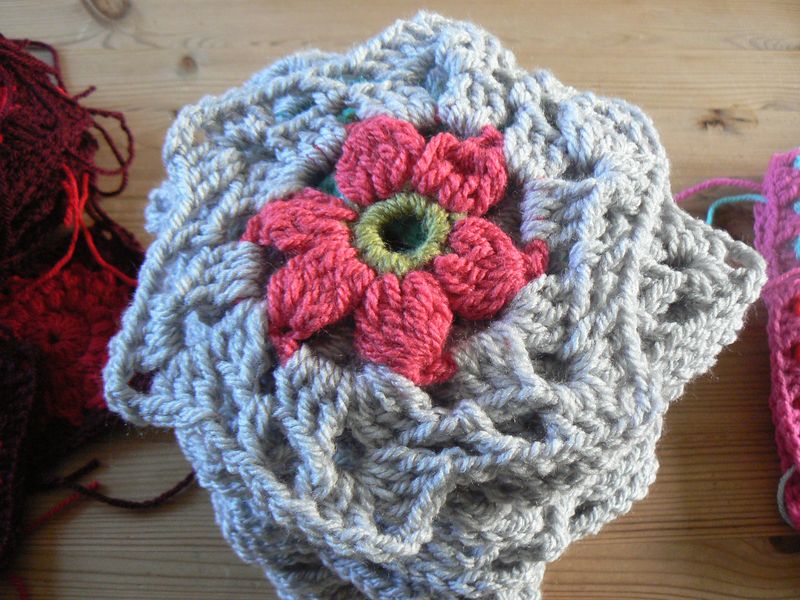 This is the shawl from Simply Crochet magazine which is all complete and ends tied in and everything - just need to join the hexagons.  It did say to join as you go but I find that method messy and unsatisfying so I'm doing it my own way!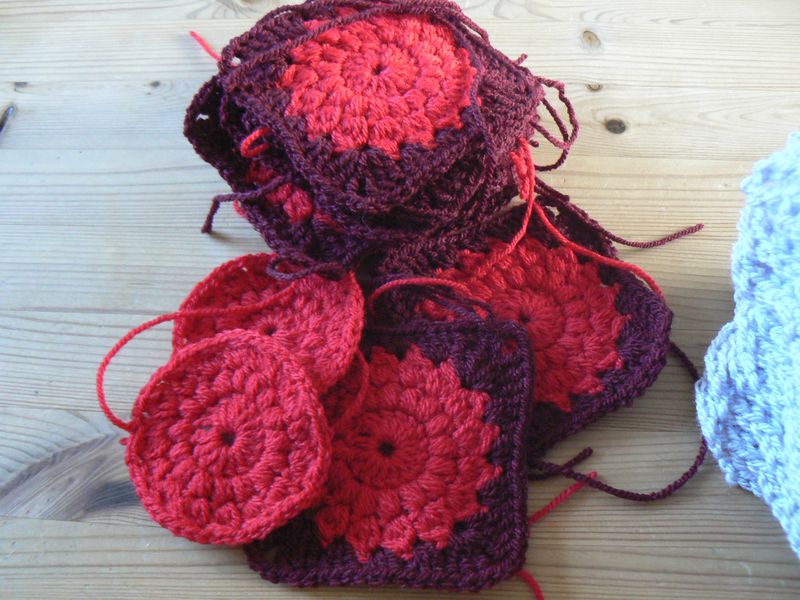 I want to get on with this one a bit more and get it finished but it still needs a lot of work.  Thankfully the weekend beckons - plenty of time for crochet!