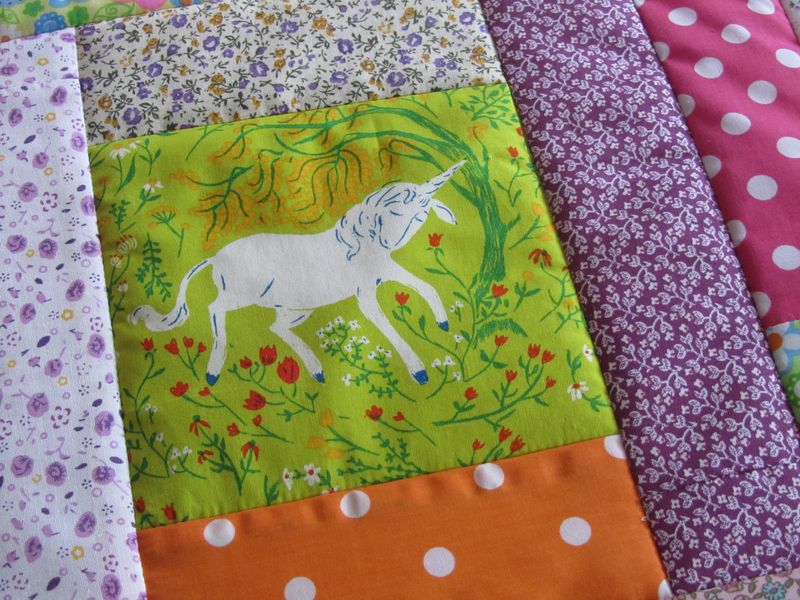 I can at last show pictures of the Unicorn cushions that I made for my daughter's birthday.  She turned thirteen at the weekend.  I'm trying hard not to think about that fact and that she may only be here with me for another five years.  Make the most of it, make the most of it...
Anyway she loves Unicorns - who doesn't?  So I set out to make her some cushions for her bed.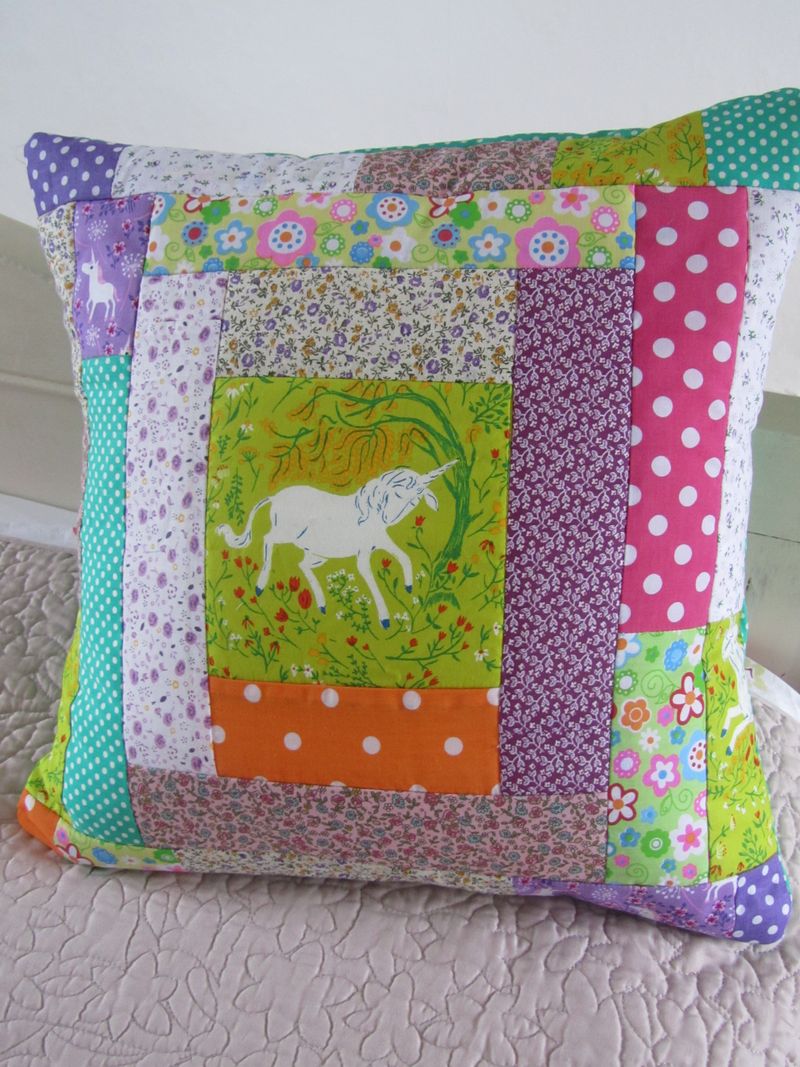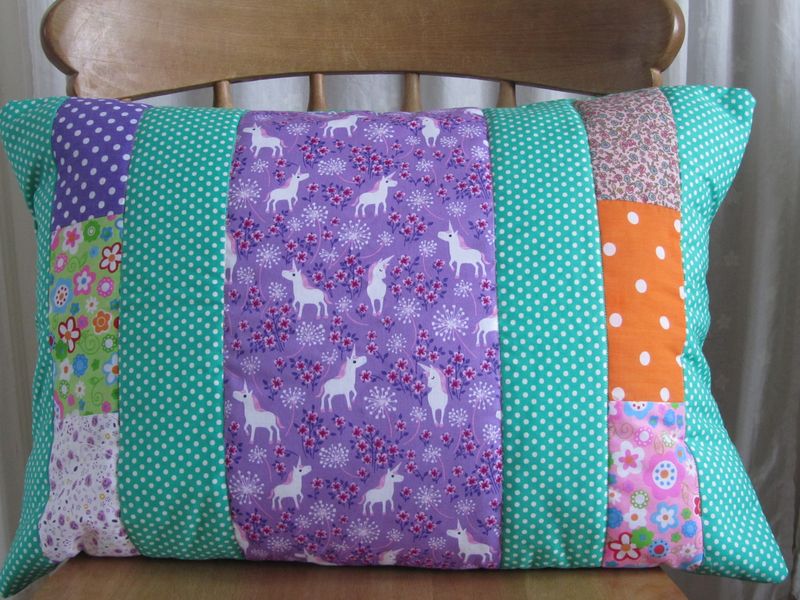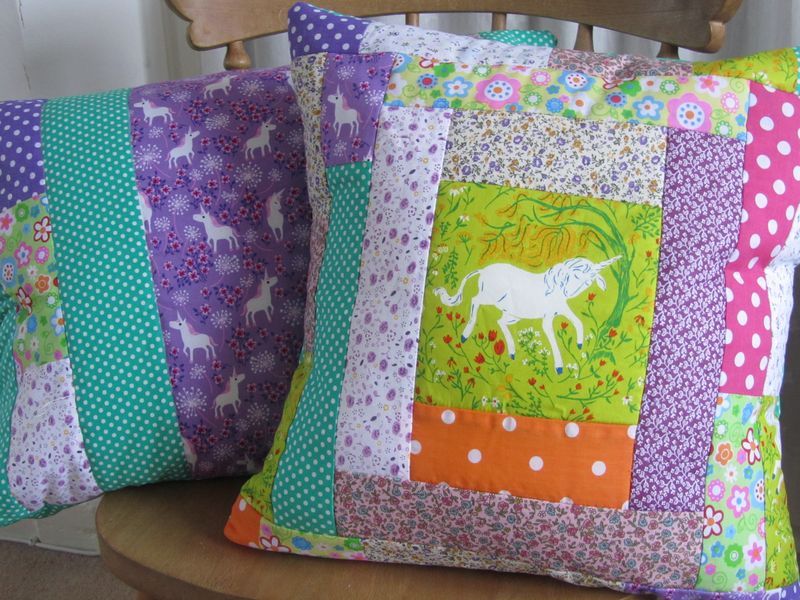 I am so pleased with them.  It's been a long time since I did any patchwork and I didn't plan it out extensively before I started, I just went for it and it paid off!  More importantly she loves them too and thought I had bought them (high praise!)
The green unicorn fabric is Heather Ross Far Far Away and the purple is by Timeless Treasures.  
After presents were opened we all enjoyed a delicious breakfast...