I took a little trip into town to buy myself a dress for my birthday.  I had seen it on the internet and loved it, which usually proves fatal as when you get there, they don't have it or at least not in your size and if they do it doesn't suit you.  But ...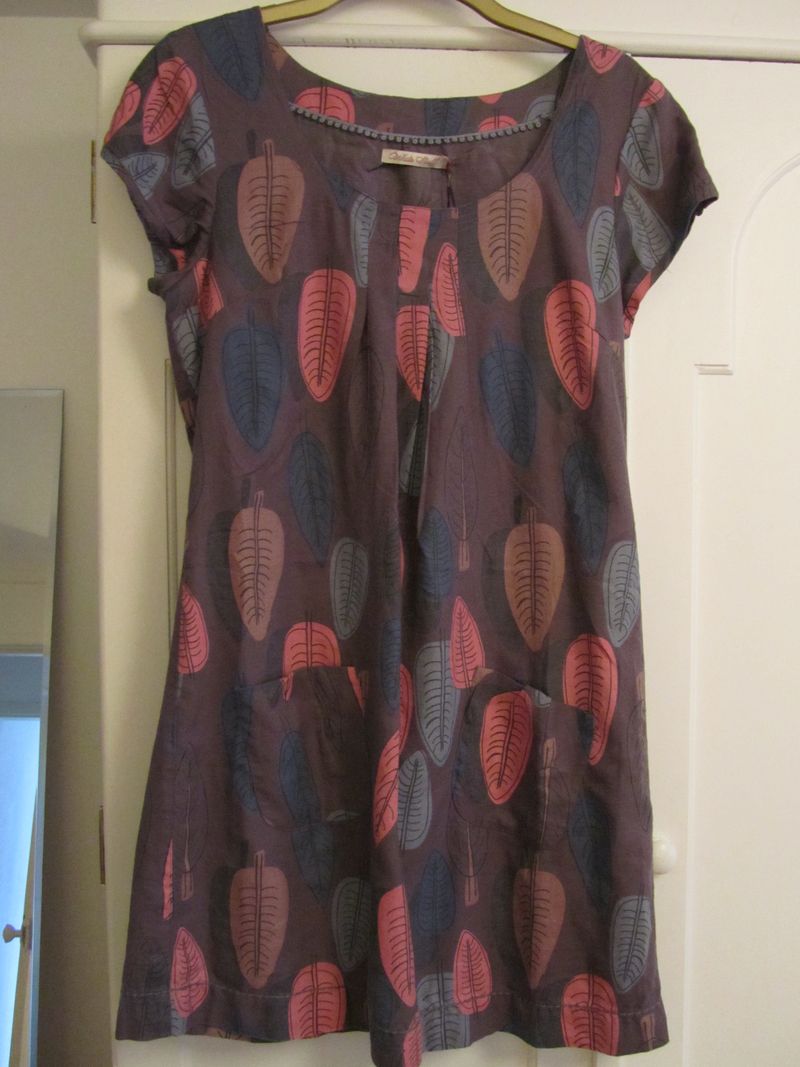 ... they did and it was and it does!  I feel very pleased with myself as clothes shopping is not my thing at all and usually leaves me feeling very sad.  But it didn't stop there.  Riding high on the waves of my new leaf dress I also bought a top!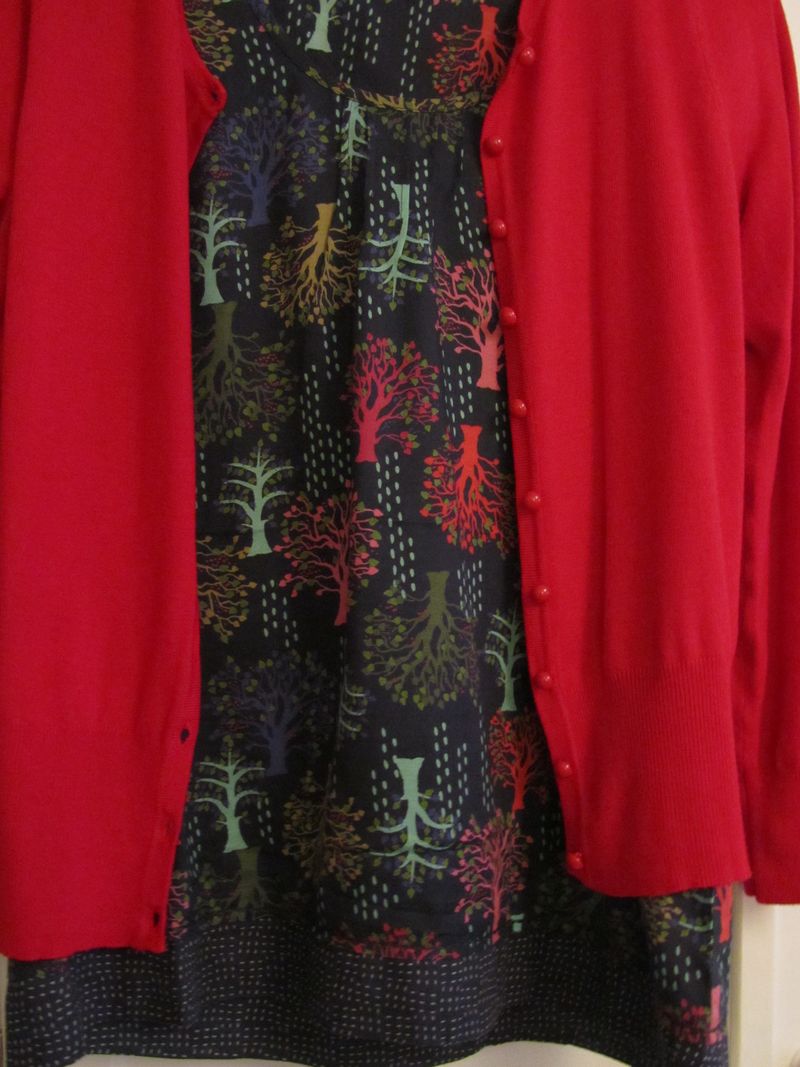 And a cardi!  And the cardi is red and I never buy red.  I love red but I never buy it because I always thought we wouldn't get along.  But now I think we do! 
Changes are occuring and I seem to like it.