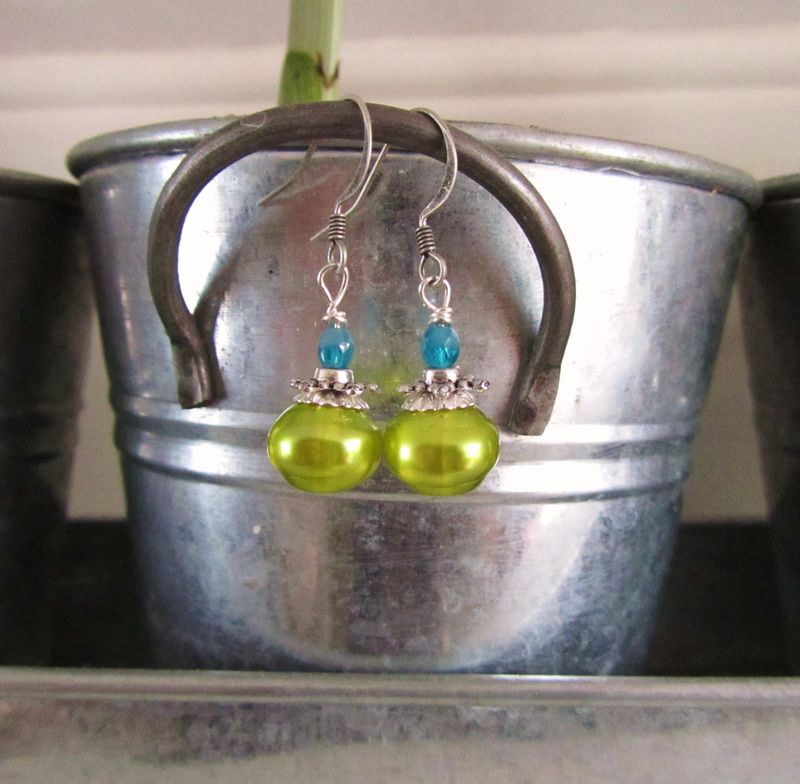 I started to make some earrings with all the beads that I bought.  These are my mermaid earrings made from beautiful green glass pearls and fire polished dark teal with milky pink beads.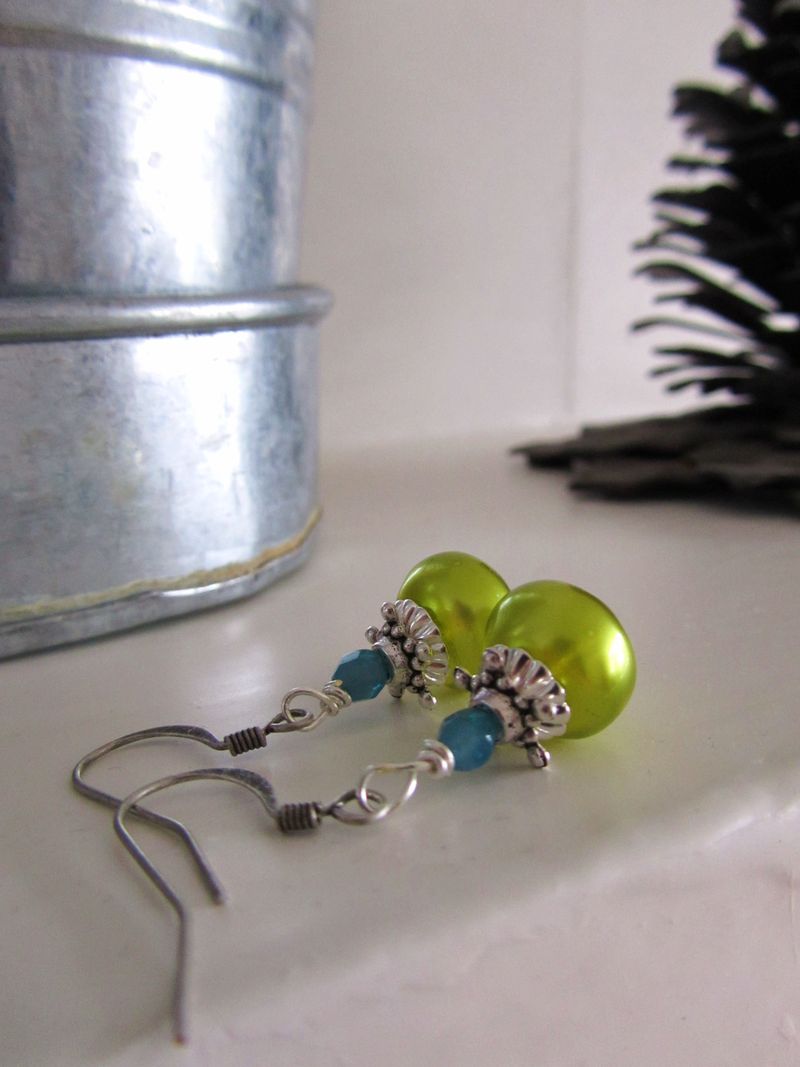 They're making me very happy - the green is so spring like!  I need a bit of spring green just now.
I also made these : :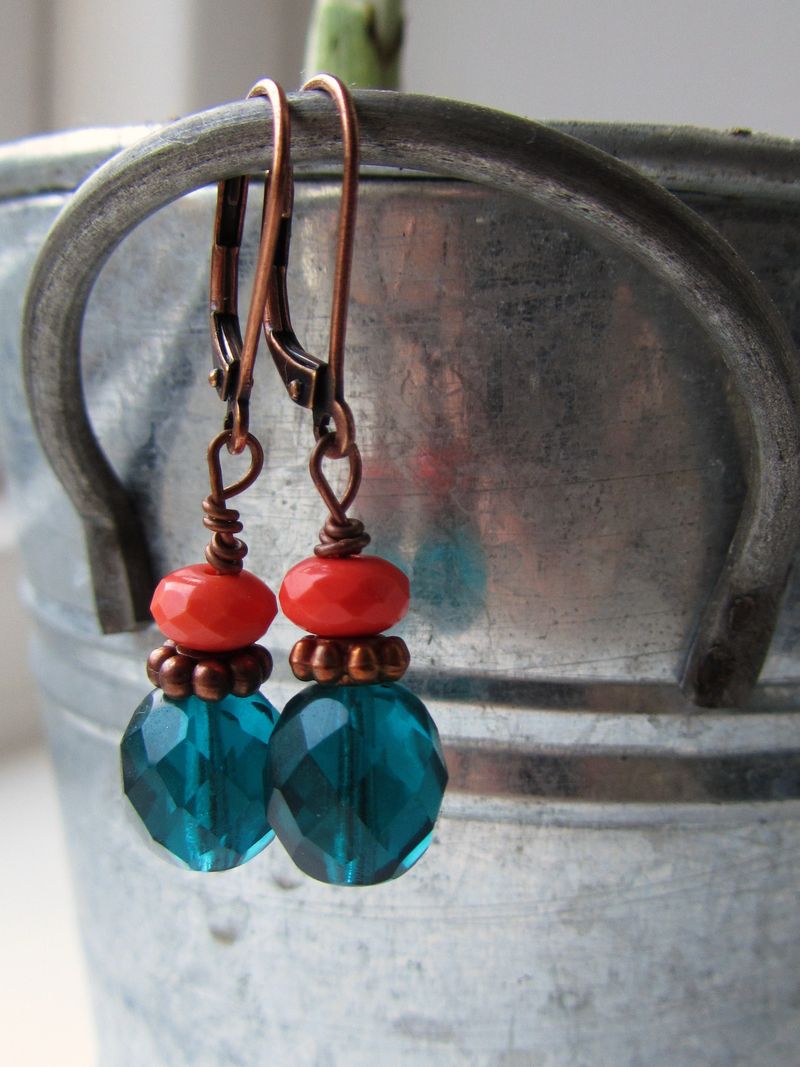 and these : :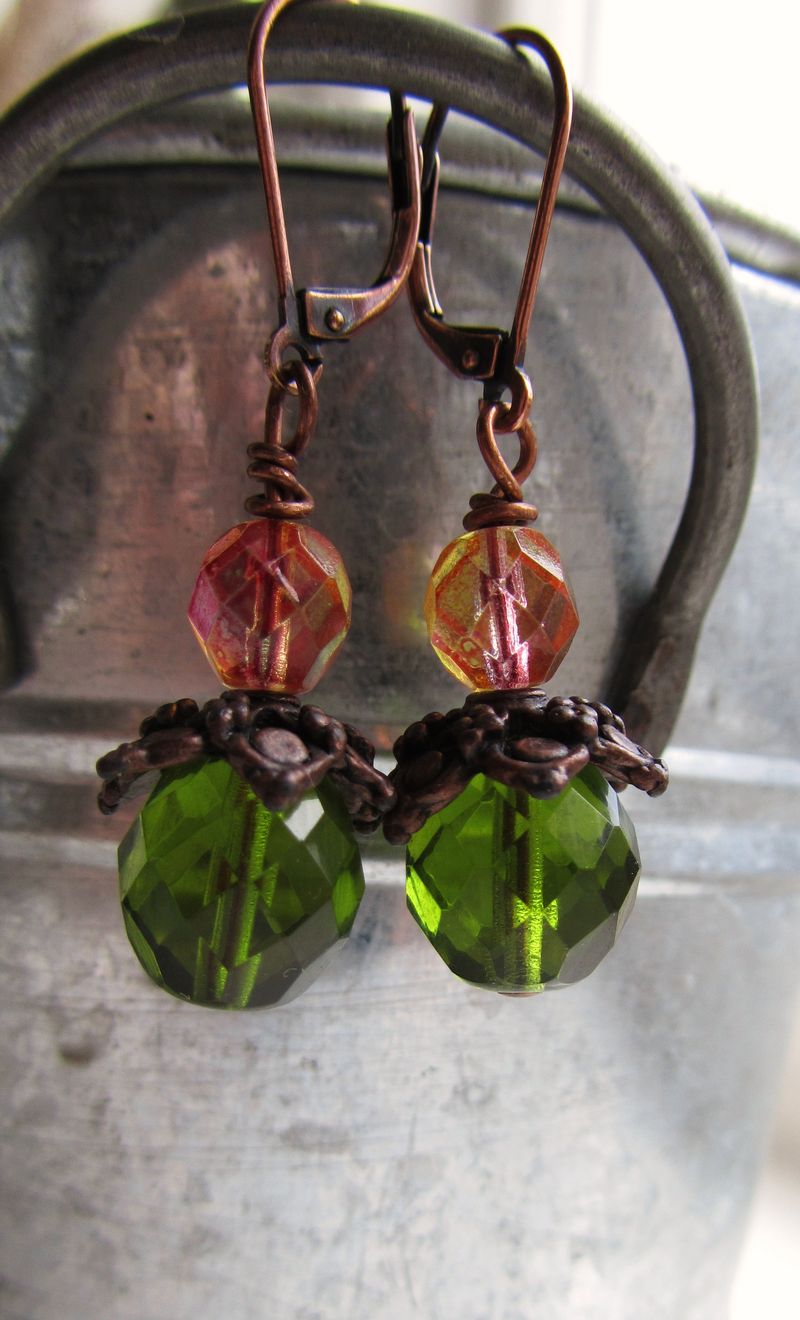 Earrings have been a great place to start with my beads.  I have been really inspired by the images in Belle Armoire Jewellery and Jewelry Affaire and want to learn more.  I'm hoping I'll get a subscription to these publications for my birthday!