There was a slight issue with Sunday's birthday party and that was the cake.  I was asked to make a castle cake - which I had made for a 4th birthday - but this time I was going to try something different.  Saturday was exhausting doing all the shopping for the party so I decided to leave the cake until Sunday morning.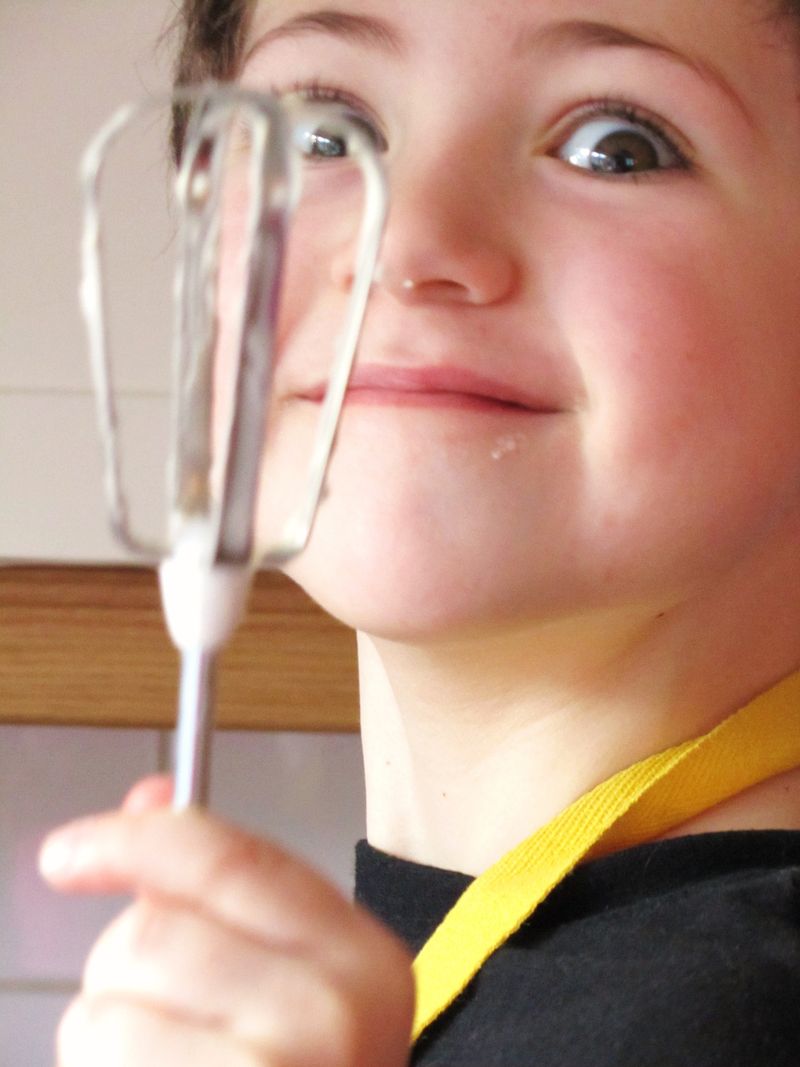 By 8am the cake was in the oven.  It was a straight forward all-in-one Victoria sponge cake from the WI - you just can't go wrong!
The cake turned out just fine but then turning it into a castle began to overwhelm me.  I had bought some Angel cake for the turretts and all sorts of sweets and icing and ice cream cones and edible glittler.  The buttercream was sending me into a spin as I just couldn't get it on the cake properly. 
Eventually I decided to give up and go with the back-up plan of a shop bought cake.  However, when I told my daughter she looked so sad and informed me that everyone was expecting a castle cake (no pressure!).  So rather stroppily I returned to the cake and took the approach that if I just covered it in everything I had bought it would be ok.
So that's what I did!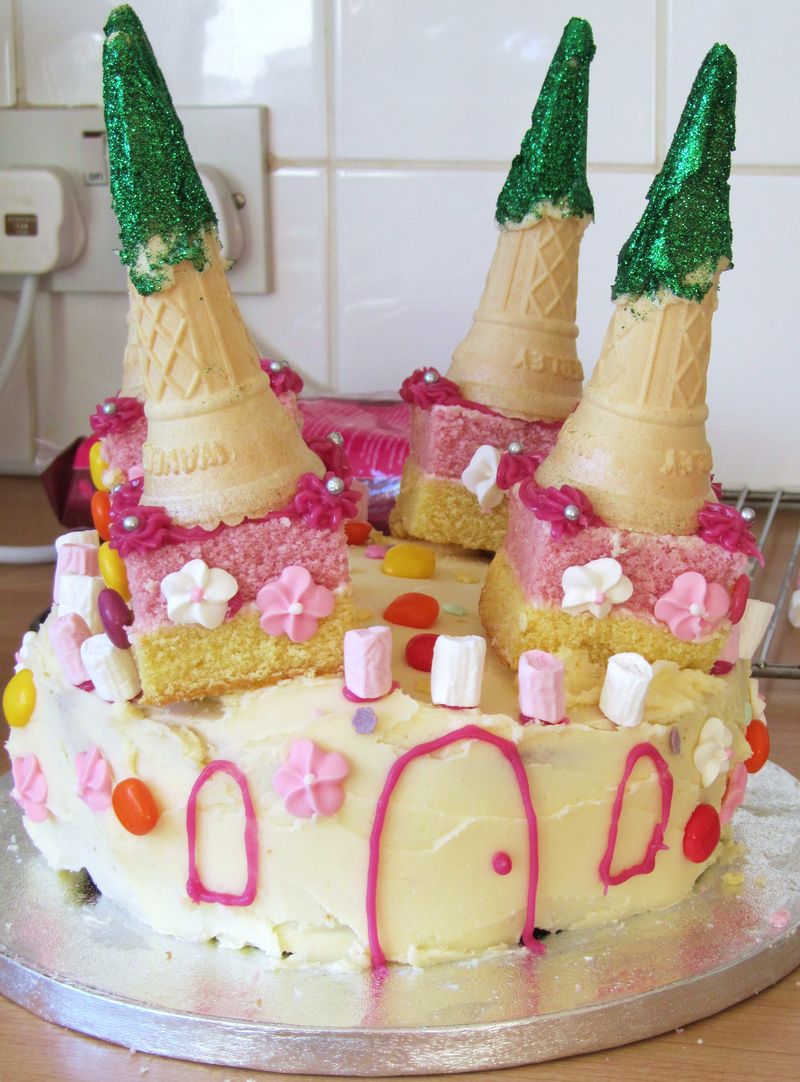 It certainly has that kind of "lived in" look about it but you know I quite like that and more importantly so did she.
When I brought the cake in at the party and we sang happy birthday, one of her friends said, "That is the best cake I've ever seen", I had to give that girl a hug!