A little snow has fallen...
We noticed at about 8.30pm and rushed outside to play and have a bonfire.  The flakes were huge and caught on our eyelashes like sugary buns.
There was enough for a snowman...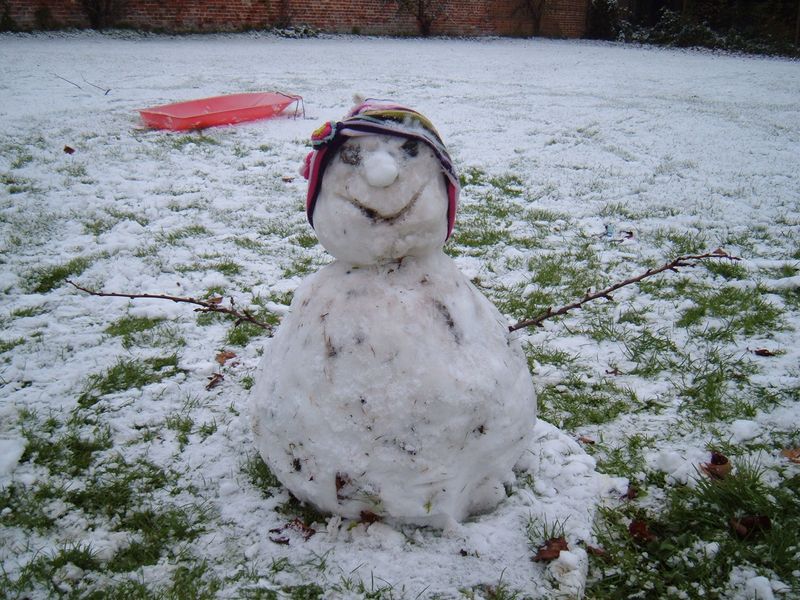 and the obligatory snowmouse...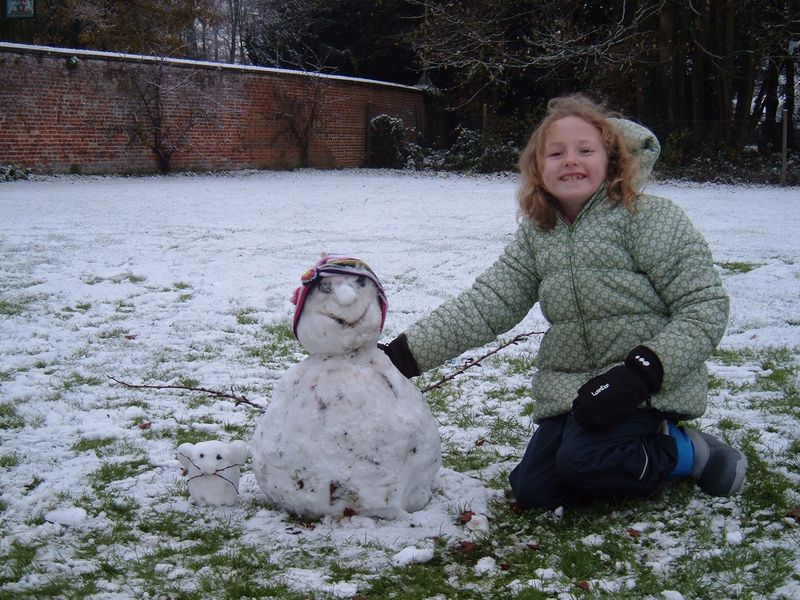 More is forecast for the coming days.  I'm hoping for a school closure - is there anything more exciting than hearing there's no school?  I remember once being sent home during an English exam because of heavy snow.  Brilliant.