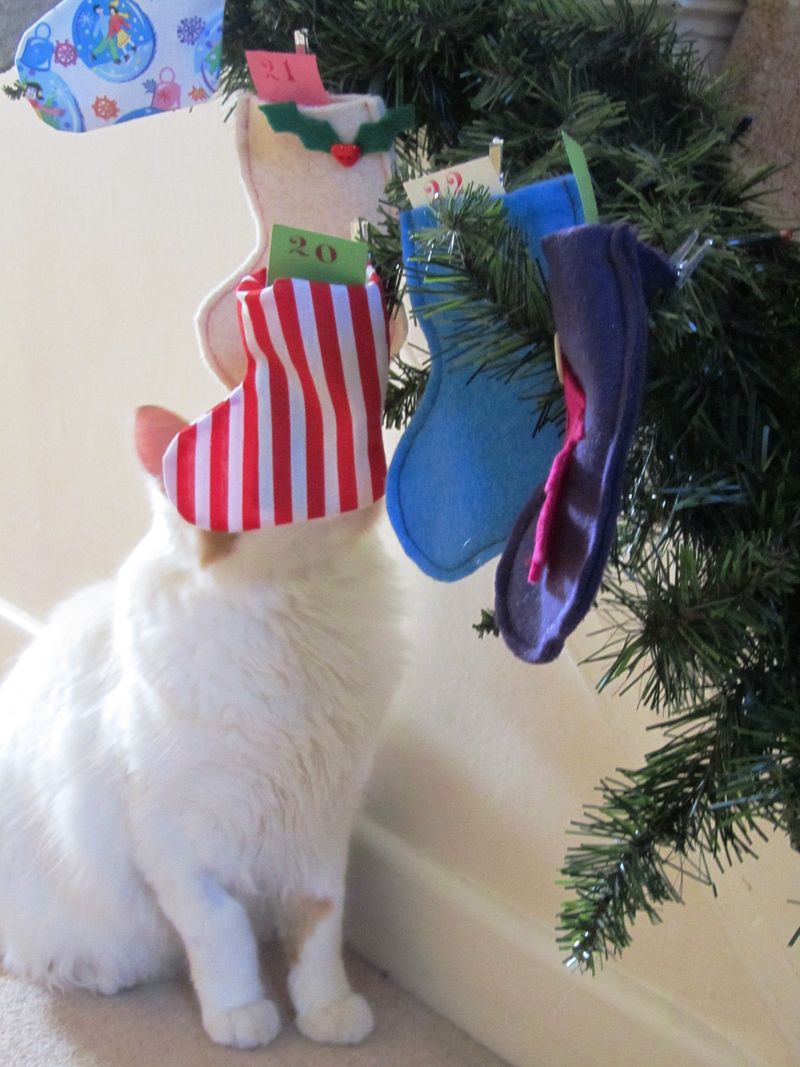 Hiding behind my beautiful Christmas garland that was handmade with love and comes out every year is Ron...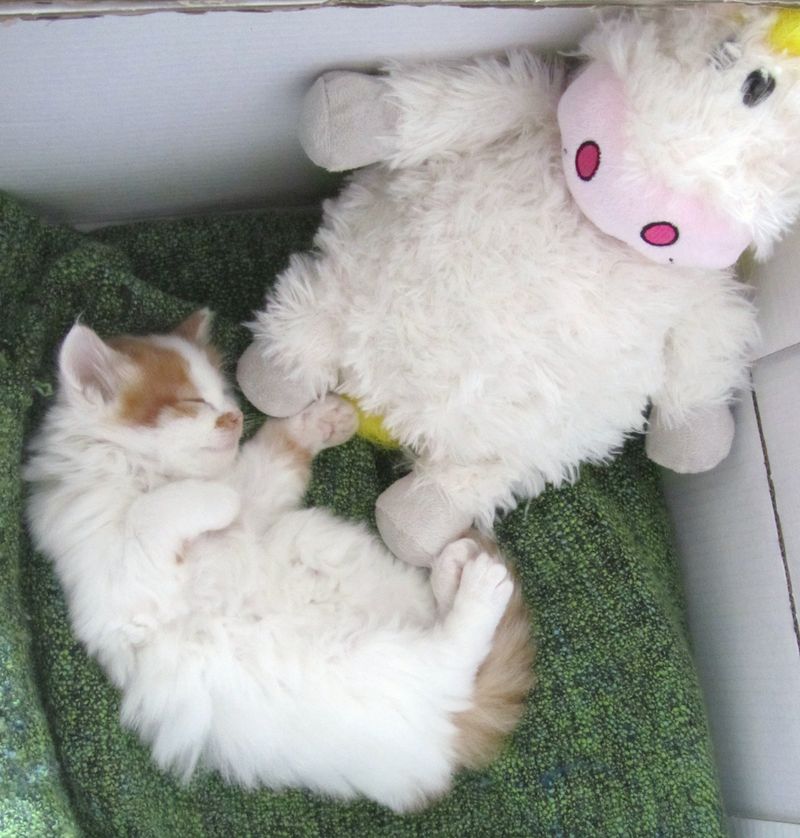 This is Ron back in February when he was just a little ball of fur and love, hanging out with his good friend Unicorn.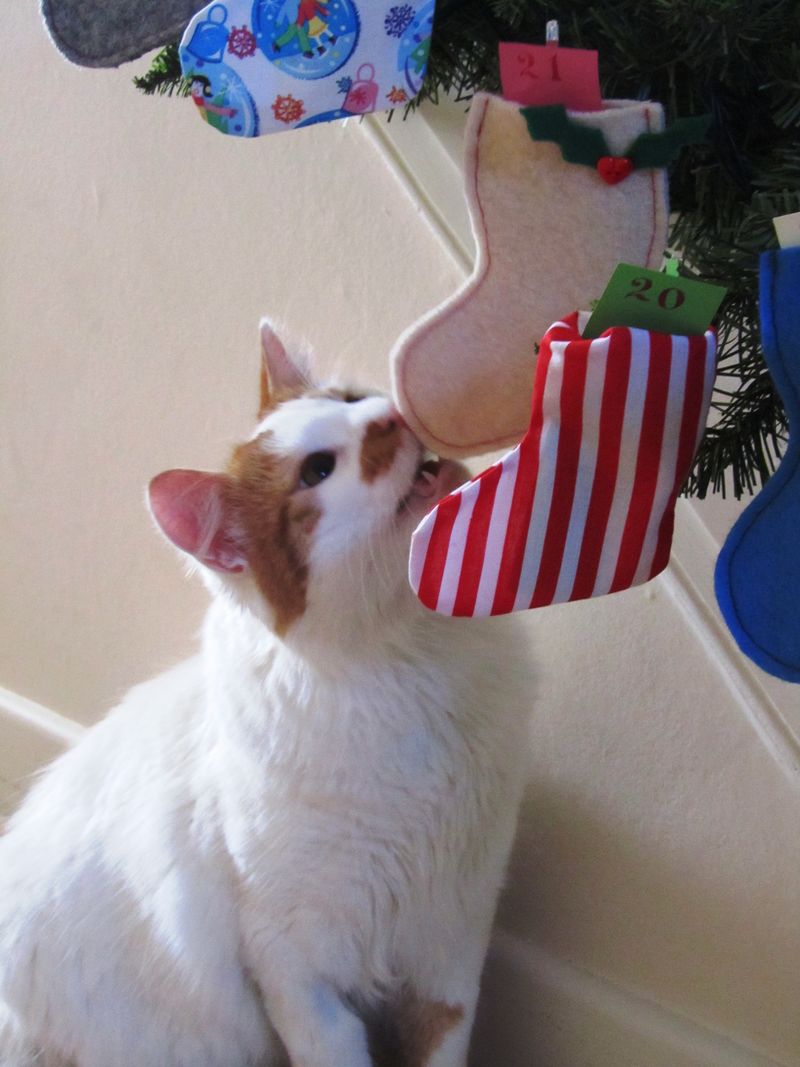 And this is Ron poised to attack ...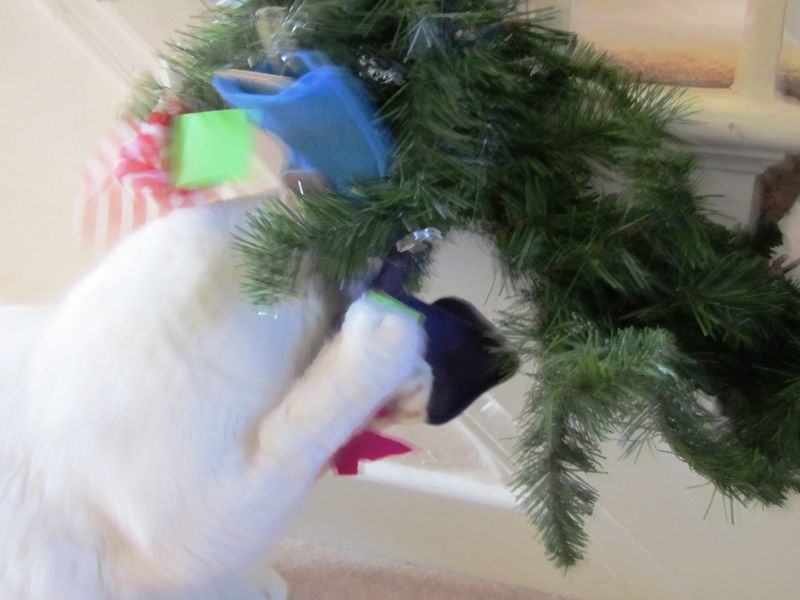 Full attack mode.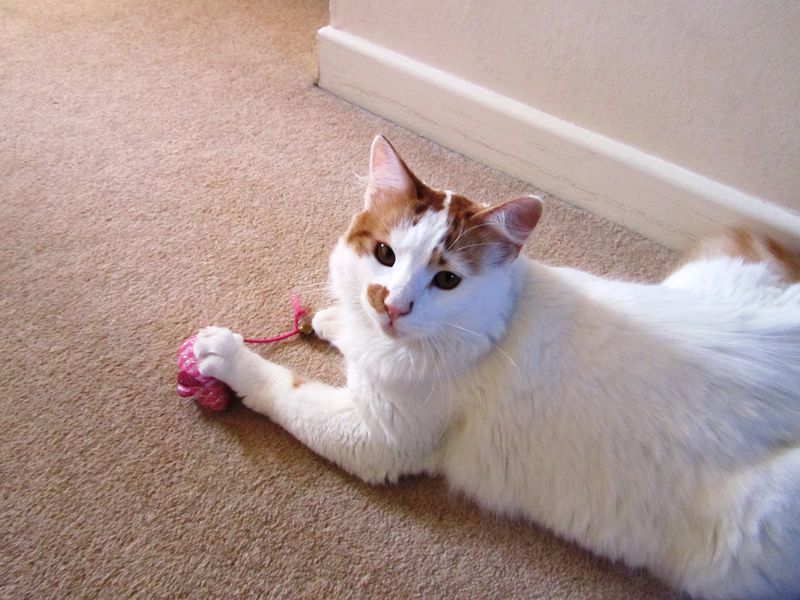 And then the face, the 'why are you shouting at me?' face.
My poor garland.  This was not the first time and I have now taken the stockings down.  I think him and the dog were forming a tag team.  He'd get the stockings down and the dog would eat the chocolate out of them.  They thought they were awesome together!  I have put a stop to their fun for now but I have to find somewhere else to put them, it is one of our Advent Calendars after all.