For a long time now this quilt has been a WIP...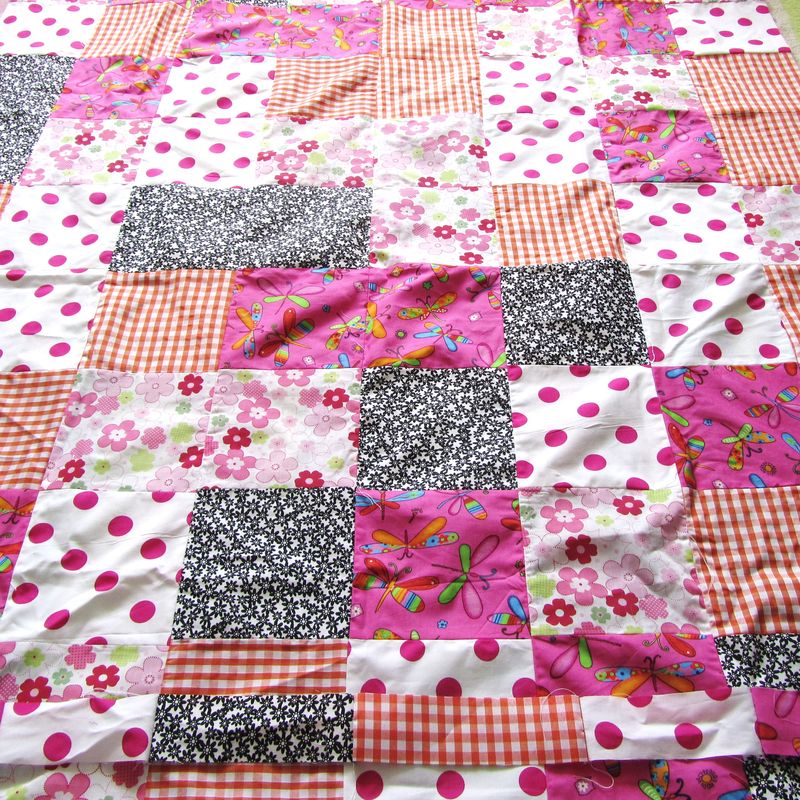 This is my first quilt project and I take comfort from other more skilled, confident and established bloggers that they too can take ages to produce a quilt.
I am inspired by these bloggers and their achievements too many to name them all but certainly including: Hop Skip Jump and Posie gets Cosy.  But this is only my first attempt and everyone must start somewhere with their quilting journey.  This is mine - well sort of - it's a quilt for my daughter who has a great eye for colour (certainly better then mine) so she chose all the fabrics and laid out all the squares in the order that she wanted.  I am simply the facilitator if you like.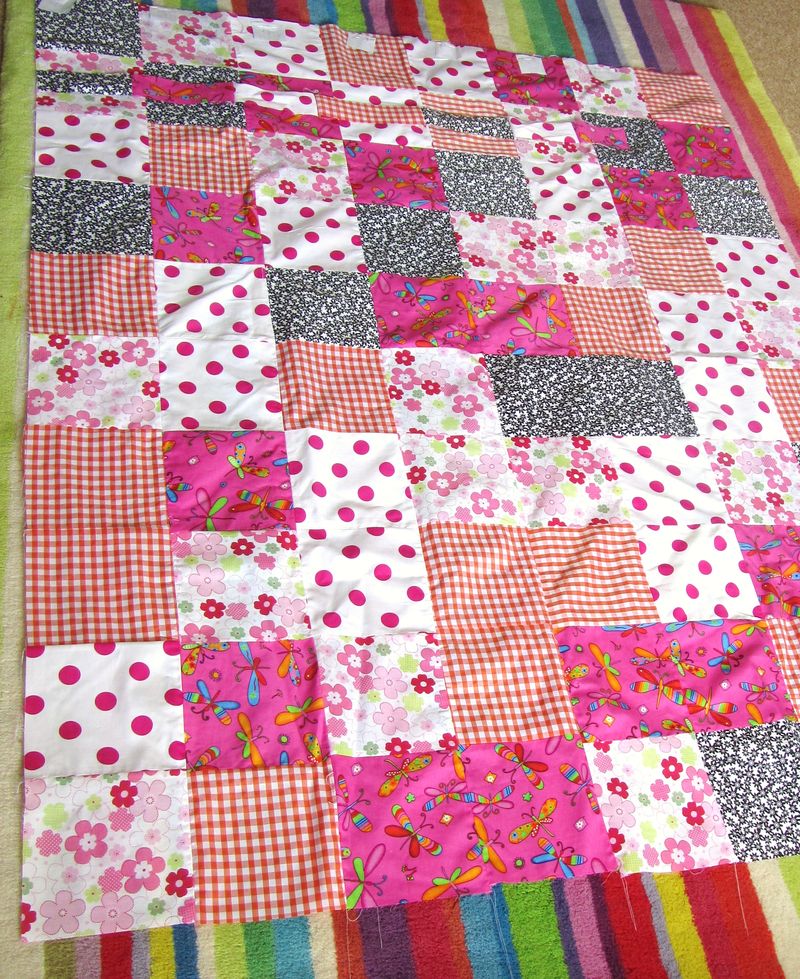 It certainly makes me happy to look at it!