For a long time now I have owned Patchwork Style and like many of my other craft books I look longingly at the pictures and presume I would never have the ability or patience to make any of the projects. Until now that is.
Inspired by Soule Mama's post about her recent stunning quilt-making venture I decided now was the time. I had some old cushion fillers that needed a new cover and stack of old scraps lying around so really there was nothing to lose.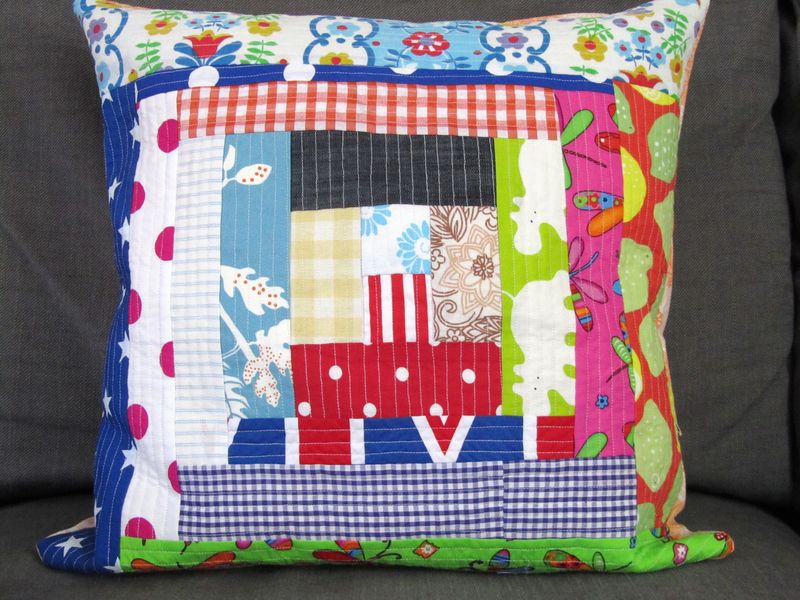 I'm really pleased with how it turned out - it will be great in the caravan where there is no colour theme going on - just anything loud and bright will do! Also, I really enjoyed making it, the process of quilting the fabric to the batting as you go along is deeply satisfying and the lack of requirement for perfection was suiting me down to the ground. All in all, it's a winner.
I've just bought Quilting in No Time ...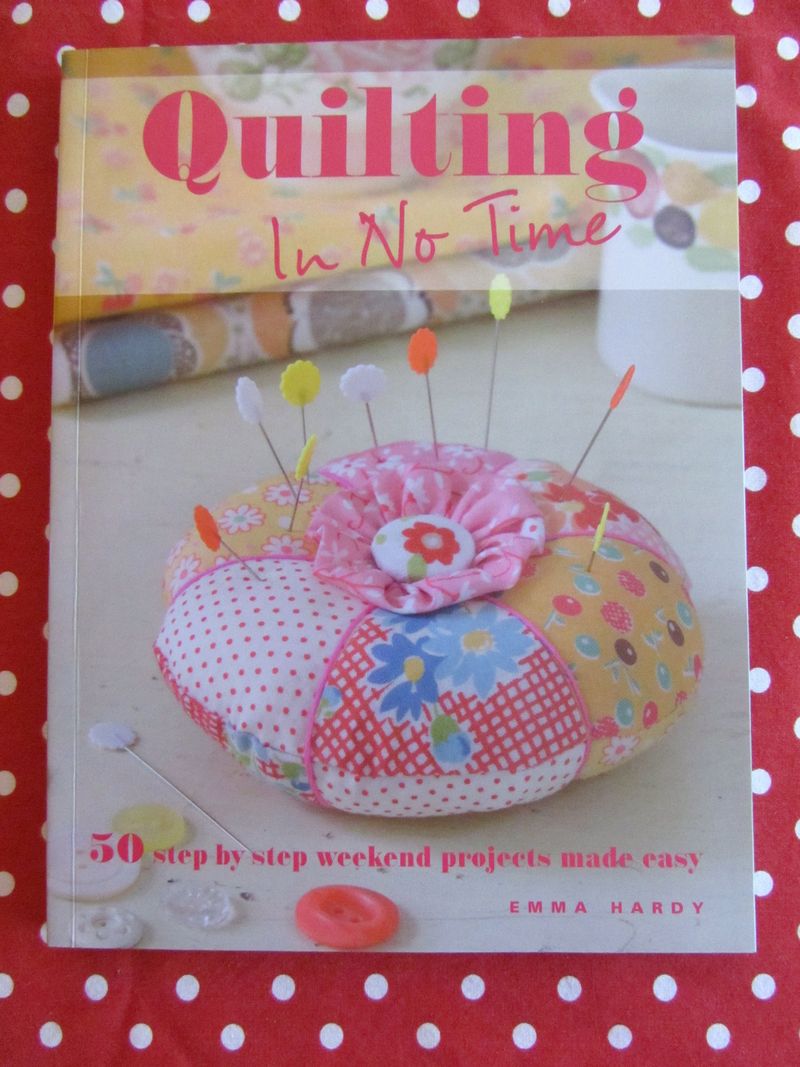 great projects, beautiful photos - I don't know where to begin!