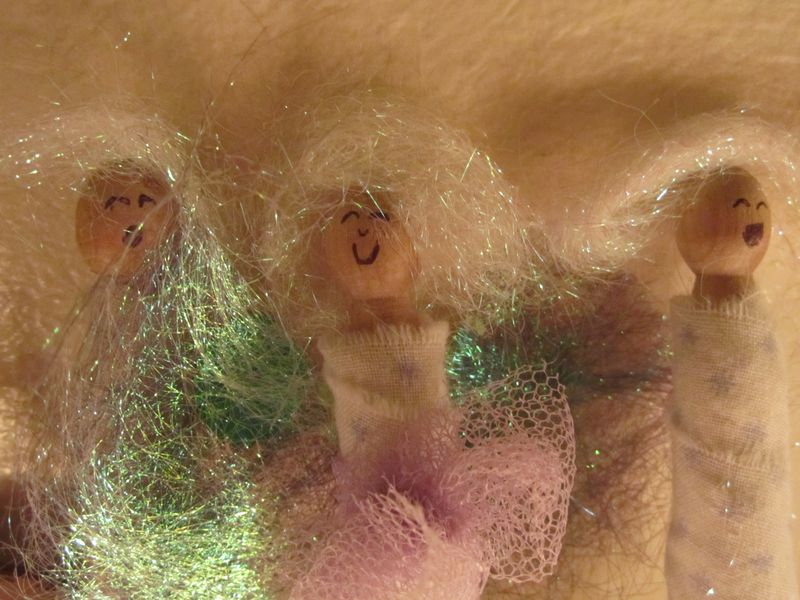 We decided to re-do our handmade Nativity scene this year and in keeping with the family tradition out came the dolly pegs and the bag of fabric scraps to see what we could produce.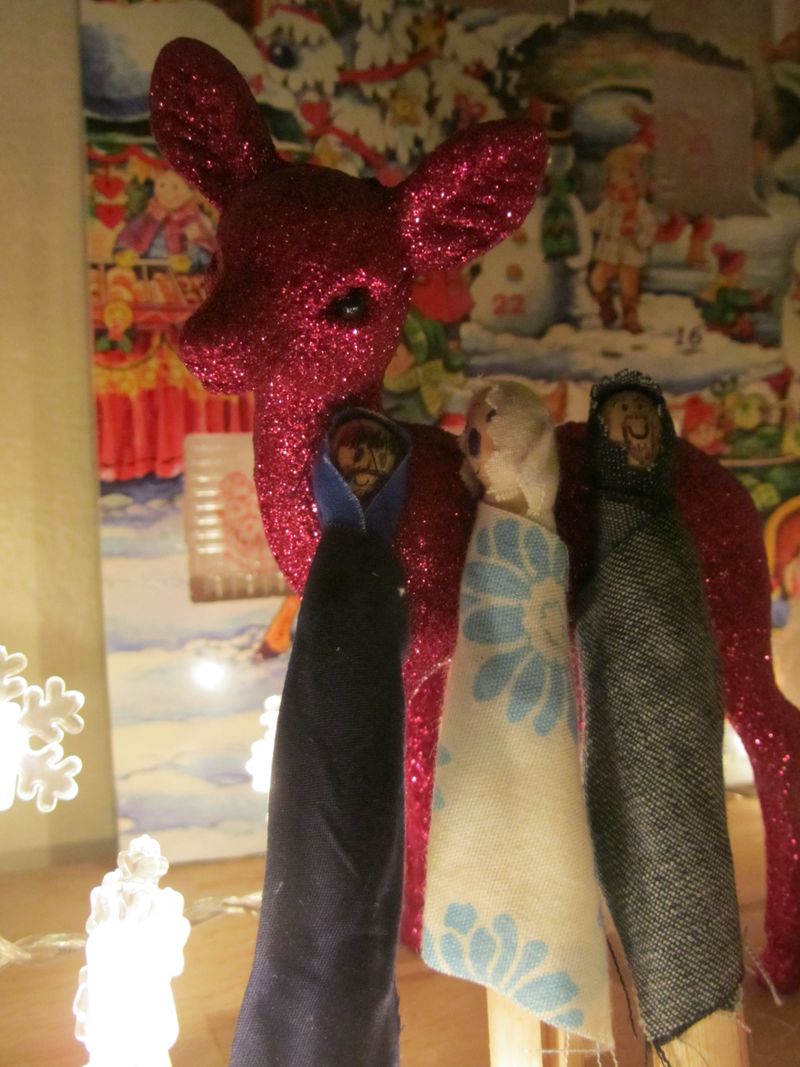 Obviously pink sparkly deer had to attend the birth of Jesus and the Shepherds were glad of somewhere to rest.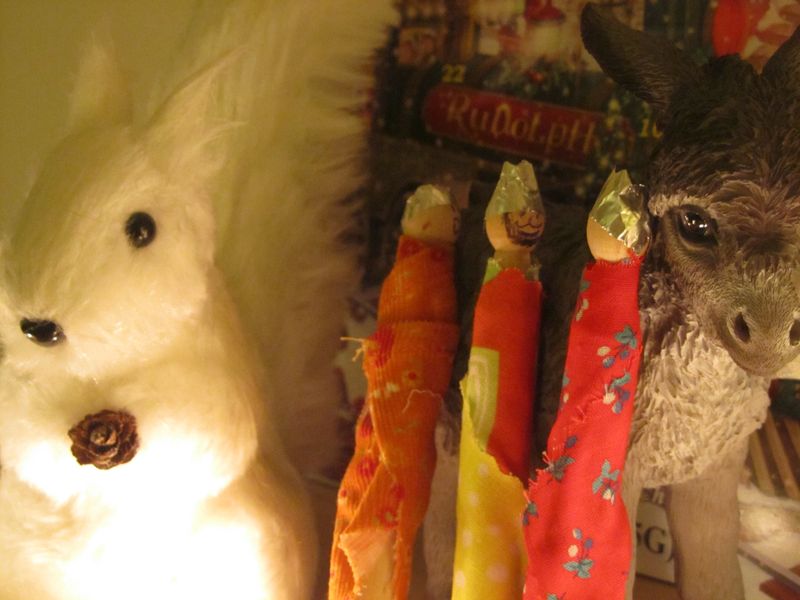 And slightly over-sized donkey was also there giving much needed support to the three Wise Men, along with his good friend Snow Squirrel who kindly came bearing the gift of pine cone.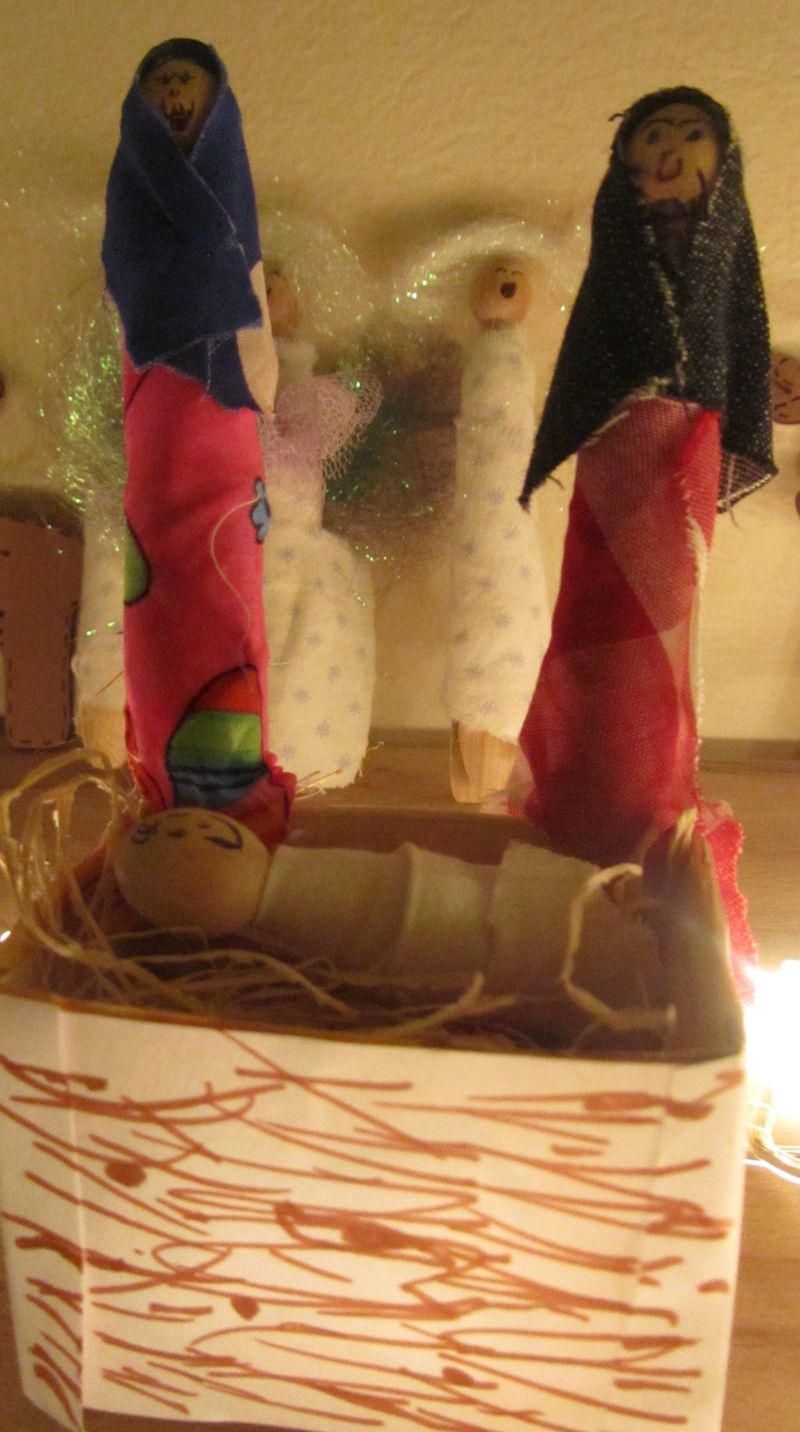 And of course Mary and Joseph and Baby Jesus in his Manger made of Oxo Cube box and looking very pleased with it too.