I had a moment the other day when I felt sad about the fact that we don't bake as much as we used to.  I remember before both of the children were at school we would spend lots of time at the kitchen table covered in flour. 
Time moves on and our activities change but we still like to bake...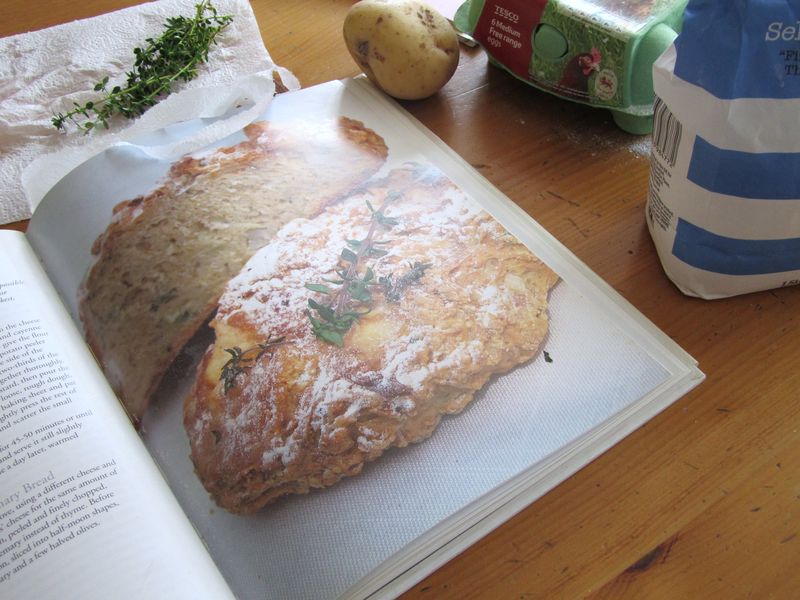 Yay, it's the Delia Smith cheese bread which is really easy to make and very scrummy just like a giant cheesy scone really.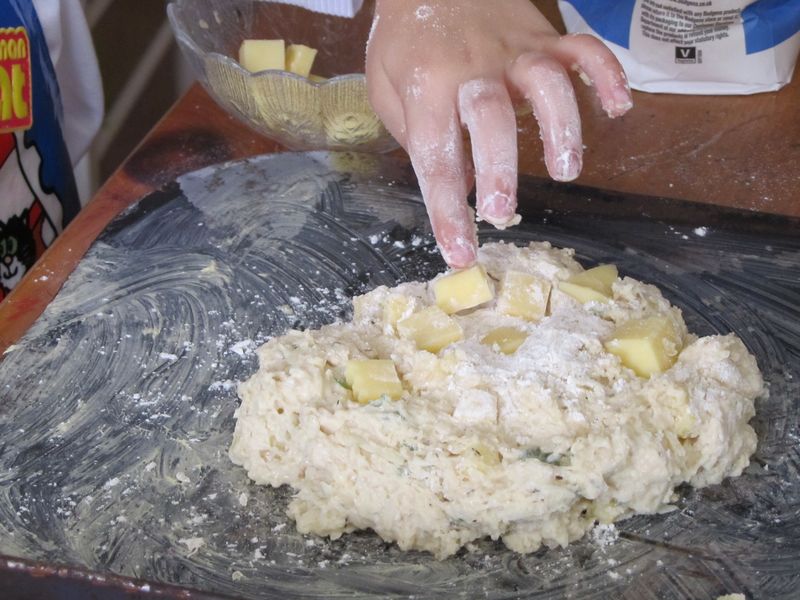 Delicious.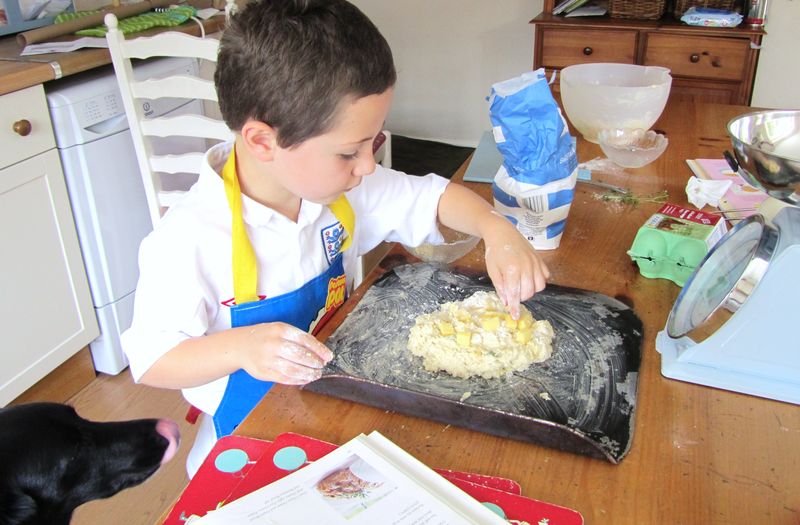 Someone is getting very excited about one of those pieces of cheese just accidentally ending up in his mouth!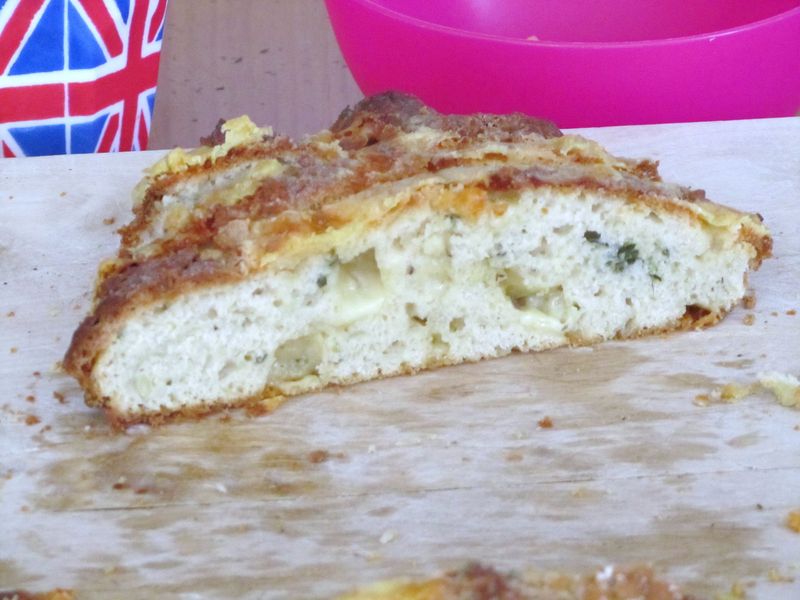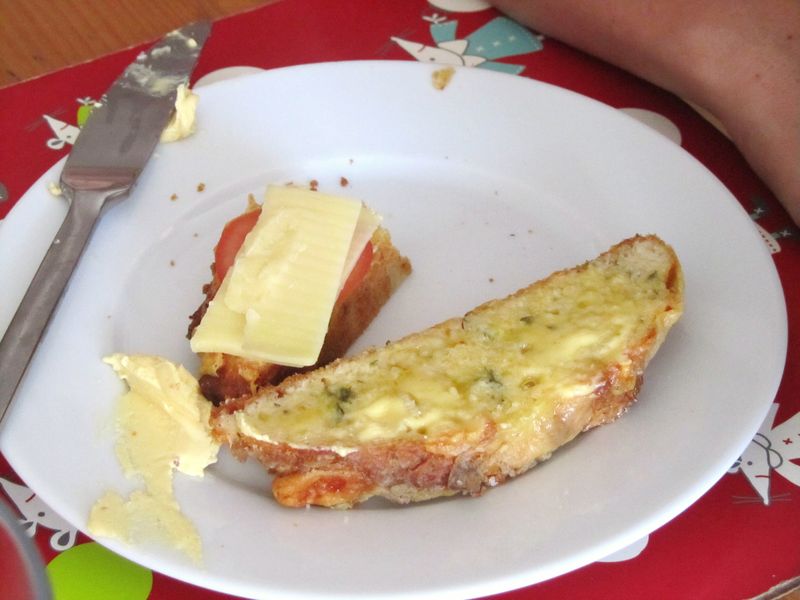 The only complaint was that there wasn't enough of it!