I always wanted to make Elderflower cordial and last year came very close, but a heavy bout of rain finished off the Elderflowers before I got chance.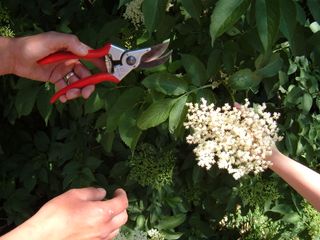 This year we were out and about, as soon as the first heads were fully out.
We picked around 30 heads in all and followed a recipe from Hugh (Fernley-Whittingstall for those of you who aren't on first name terms with him!)
In a 'Country Living' style we filled our baskets as we jollied our way along the country hedgerows.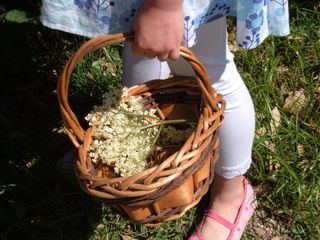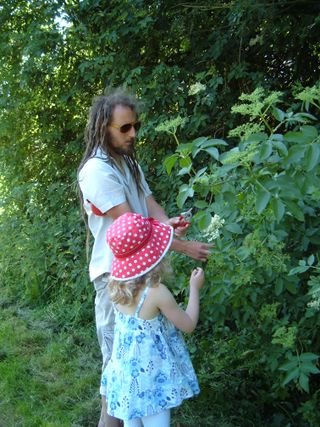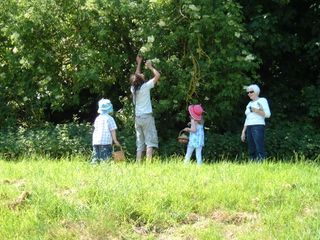 Then back home again with our pickings.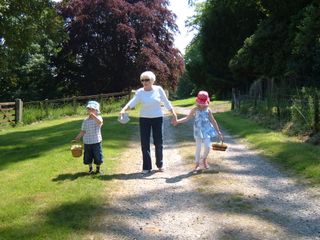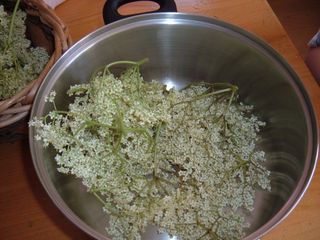 A day later we had 2 litres of Elderflower cordial - for free!  (Well, apart from the sugar, and the oranges and lemons - mainly free!).  1 bottle in the fridge and the rest is freezing for later.
We gave the first glass to Sam to taste as it was his interest in it that spurred our cordial making enterprise.  However, he gave it a thumbs down - like he was the 'Man from Delmonte' or something.  He said it didn't taste like the one from the Supermarket.  The rest of us all thought it was delicious and indeed, over time, he has grown to love it to!