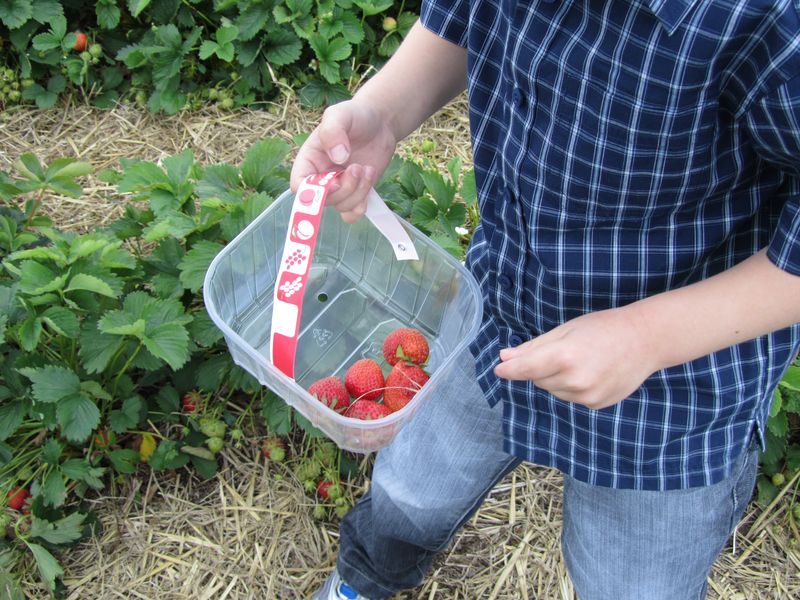 The local pick-your-own farm is now open for business!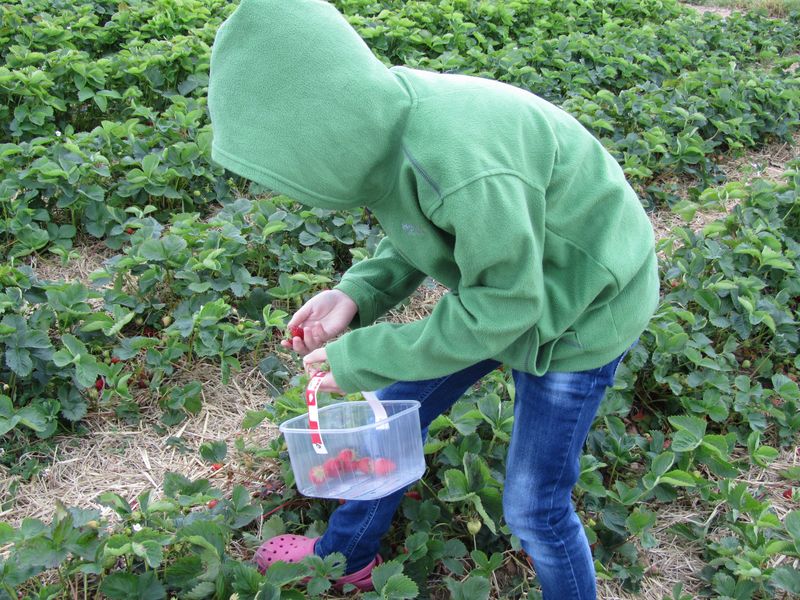 We had grand plans for what we would make!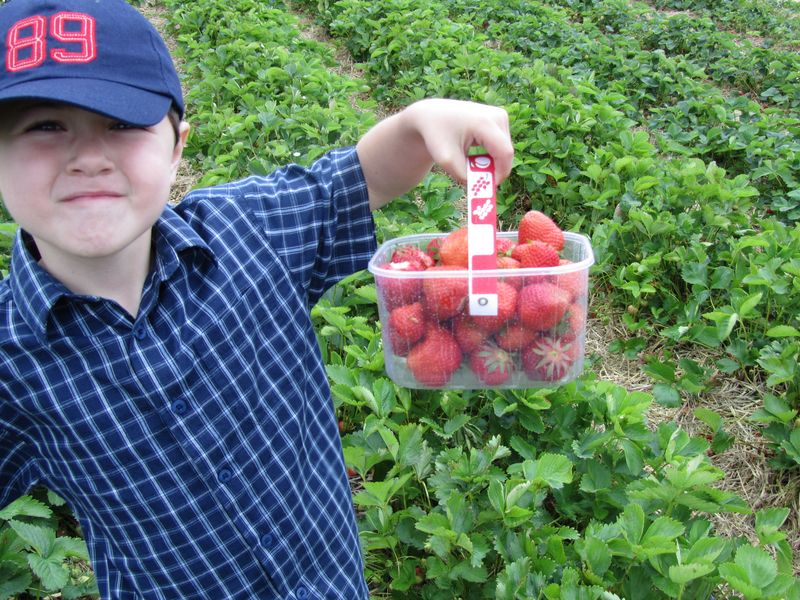 Strawberry shortcake, strawberry tarts, chocolate cake with strawberries and cream...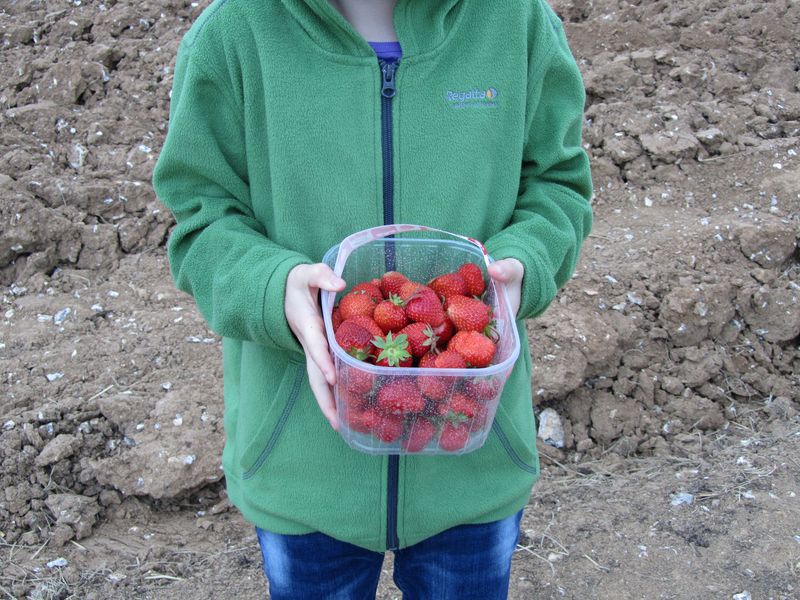 Now maybe it was the excitement of it being our first trip, or perhaps it was the rain, the cold and the blustery wind but by the time we got home we just couldn't wait to heat up the oven and weigh out the flour, so we just ate the lot with a ton of rocky road ice-cream.  Fab!